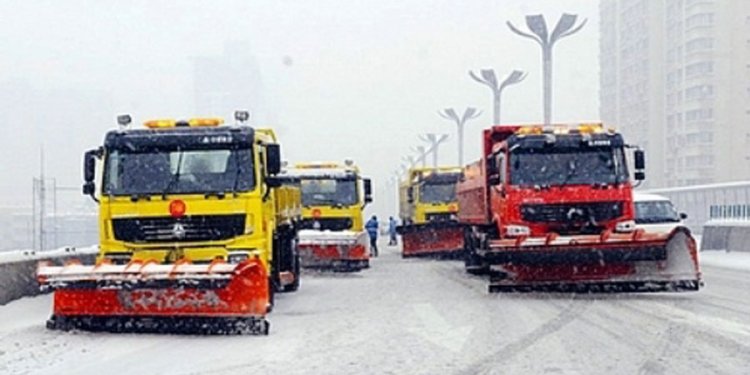 Snow Removal Vehicles
GENESEE COUNTY (WJRT) - (10/26/16) - Area road commissions are in their final days of making sure plows and other equipment are ready for the winter season.
This go-around, you may notice something different on state vehicles that deal with removing snow.
When plows hits the streets and freeways, we're all used to seeing amber lights flashing to let us know they're there.
Changes to state law is now allowing road commissions in each of Michigan's 83 counties to add green lights to their vehicles.
The amber lights aren't going away, but the addition of the flashing green is meant to improve the visibility of road maintenance vehicles.
In Genesee County, several pick-up trucks used to check road conditions and evaluate the work of snow plows are already equipped with the green lights.
By the end of the year, two new plow trucks will be arriving in Genesee County with green lights a part of them.
Green lights will also join amber lights on the back of those two new trucks.
"I think the effort is based on the fact that green is a visible light for most people, " said Randall Dellaposta, with the Genesee County Road Commission. "So for us, we're hoping that the green light is more visible for a lot of motorists, knowing that we're out there and we're trying to remove the snow. Studies have been proven that color deficient individuals can actually see the green light brighter than any other light."
ABC12 News was told a majority of accidents involving passenger vehicles and snow plows are rear-end collisions.
Share this article
Related Posts