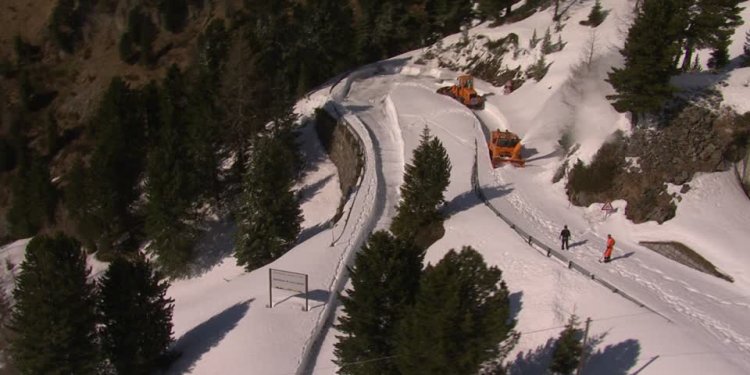 Snow Removal Videos
Like so many we bought a new house and had a big snow winter that required taking some of the snow off after a couple of months. Having used regular roof rakes and pulling muscles and not being very effective overall we found the Avalanche in our local store and took a chance. BEST CHANCE […]
New York Snow Belt – Pat, NY
I bought my Avalanche 15 years ago and I've told everyone in New York State's Snow Belt east of Lake Ontario to get on board. I replaced the original wooden handles with the aluminum a few years ago. That saved my back. I give demonstrations for casual friends, and I've bought two for best friends. […]
Frank's Snow Fix – Saranac Lake, NY
Our friend Frank from Saranac Lake only sent a link. We're not sure, but think he's an Avalance fan. Great video example of Avalanche's strength. Frank's Avalanche Demonstration Video. Anybody speak German? 🙂 Big Thanks to Frank for his wonderful video!
Moves Snow Fast! – Chris N., Quincy, MA
I used the Avalanche for the first time today. It worked GREAT! I have a ranch so I needed the extensions and it becomes very heavy at the start of a run, but once you get it moving it really moves a lot of snow fast. Thanks again!
Effortless – Joe, Salem, NH
For years I have been snow racking and shoveling my roof. I would rake three feet up and would get an ice dam, then six feet another ice dam, I would go another three feet and finally would shovel my roof. Back braking work and very dangerous. I found out about Avalanche and figured I […]
Skeptical at First – Mike, Aspen, CO
I was skeptical that the Avalanche snow removal system would work as well as shown in the videos. It looked to good to be true. I originally saw a video last spring or summer, but it was not until massive ice dams formed and my new roof developed a leak that I finally ordered one. […]
Husband Down – Connie, Phoenix, NY
We have a raised ranch and this year I am forced to do the roof by myself. My husband had shoulder surgery so I decided to try your model 500. I am only 5'2″ so I used our 8′ ladder to stand on being very careful. Needless to say it took me 1 hour to […]
Winter in New England – Kim, NH
Last winter I went looking for something to help cut down the time and energy I spent clearing the roof of the built up snow, and I found this company. I did a few review searches and decided that this could be the solution to my problem. What would take me 2-3 hours to clear […]
Snow Country – David, WI
I am delighted with the Avalanche snow removal tool. I just used the Original 500 for the first time and posted this on my Facebook page along with a link to your website: Anyone living in snow country, listen up! This tool is the absolute, utterly coolest invention. It works exactly as shown on the […]
Share this article
Related Posts