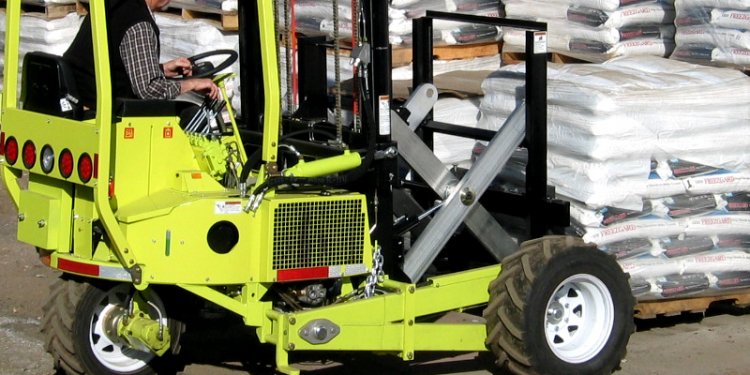 Donkey Truck mounted forklift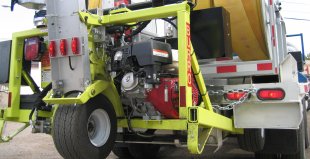 Capacity
Everything about the Burro is intended to be simple, reliable and lightweight. It can handle an impressive 3000 pound load at a 24" load center and lift it 65 inches. It is intended for use on improved surfaces such as, graded lots, parking areas, or paved surfaces. The Burro is great for delivering palletized materials with a single axle truck to stores, warehouses or job sites with suitable terrain. If you need rough terrain delivery, take a look at the Donkey.
Engine / Drive Train
Powered by Honda's superb GX390 engine, the Burro's rear wheel is hydraulically driven. The engine is equipped with electric start for easy operation. A spring applied, hydraulic released brake is built in to the drive motor for added safety.
Mast
The Burro takes advantage of the simple and highly reliable, single stage mast. Lift height is 65" - plenty of lift to unload any truck or trailer. The fork carriage can be fitted with fixed or adjustable width forks or 24" siding reach forks.
Load Spacing
The Burro load spacing is set to 51" so it can easily handle standard size pallets.
Tires
Several tire options are available for the Burro, including foam filled, solid and pneumatic versions.
Forks
1.5" x 4" x 42" long, adjustable width forks are standard on the Burro. Sliding reach forks are optionally available.
Mounting Kit
Burros come standard with a simple cable strap mounting system. A fixed or portable mount, from the Donkey can also be set up for use with the Burro if the Burro has reach forks. A pull-out mount is available for non-reach Burros.
Optional Equipment
If the Burro hasn't offered enough so far, there are plenty more options available. From sun shades, mirrors and steps to lumber rests, custom hydraulics and cushioned ride - the Burro can deliver.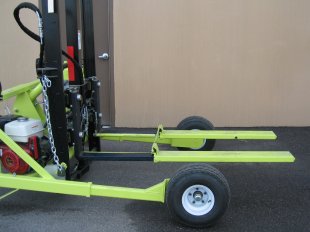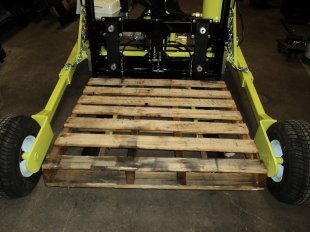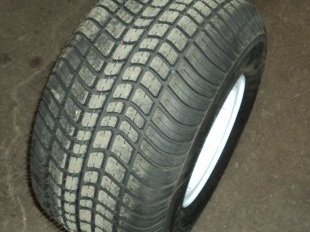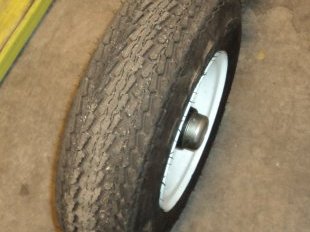 Share this article
Related Posts