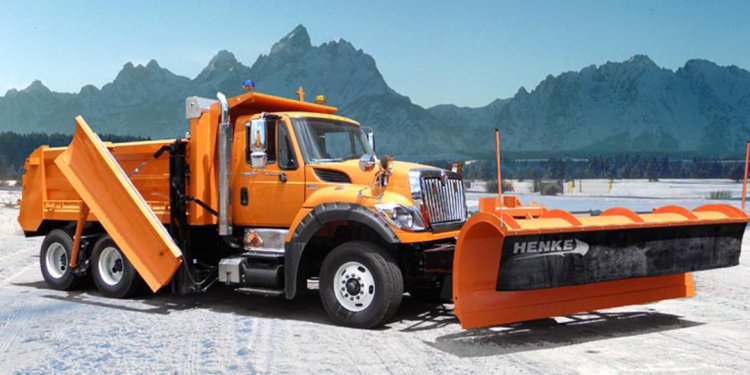 Truck mounted Snow Plows

Fits 1/2 Ton Trucks
Sno-Way has been designing plows for over 25 years. The 26 Series Snow Plow specifically for the ½ ton truck market. 1/2 ton trucks are the choice for entry level and economically-minded plow contractors that demand maximum work truck flexibility. Sno-Way builds the 26 series specifically for the Ford F150, Chevy Silverado 1500, Ram 1500, Toyota Tundra, Dodge 1500 and GMC Sierra 1500 trucks.
The 26 has all of the same standard features as Sno-Way's commercial plow line without the extra weight: High-strength steel FlexForce™ frame construction, heavy-duty A-frame, patented EIS™ lighting technology, direct linkage lifting system and an ultra-responsive hydraulic package. The 3/8" x 6" high carbon steel cutting edge is standard, to reduce wear and protect the blade.
The 26 inch tall blades are available in 6'8" and 7'6" lengths with custom drilled top rail designed to accept the patented EZ-Fit Snow Deflector. The high strength steel blade on the Sno-Way 26 series is kept looking good and slick with the Triple-Coat Protection; zinc phosphate wash, automotive E-Coat primer and military grade powder coat combination. The Triple-Coat Protection System delivers a surface that is resistant to penetration by salt, sand, stones or any other aggregate material.
All Sno-Way plows utilize the Drive-In mounting system that ensures maximum road clearance and simple, fast mounting steps. Mount components are specifically designed to match the plow series to the truck type it is engineered for. This ensures proper structural integrity for the plow and for the truck ensuring greater equipment functionality.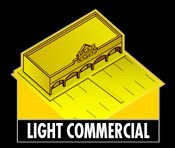 With the Down Pressure® Hydraulic System as optional equipment, this plow will clean better and cut 30% of your plowing time. The Down Pressure Hydraulics add over 250 pounds of down force on the cutting edge which is a first in the industry and scrapes clean forward and maximizes back dragging.
Turn your ½ ton truck into a snow moving machine with the 26 Series Snow Plow.
MoveIt!
Triple-Coat Protection
Zinc phosphate wash
Automotive E-Coat primer
Military grade powder coat
Down Pressure® is Optional
Sno-Way's patented Down Pressure® snow plow hydraulics is by far the ultimate plow upgrade and only Sno-Way has it. Sno-Way's Down Pressure® snow plow hydraulics allows you to scrape or backdrag more snow in less time resulting in 30% more efficiency.
Wireless Pro Control™ II is Optional
Unlike the competition, Sno-Way's patented wireless Pro Control™ II plow control offers the ultimate in-cab flexibility. The Sno-Way wireless control can be mounted virtually anywhere in the cab and is simple to operate with either hand.
Not Available

Sno-Way offers the E-Z Switch 3" Box Wing and 9" Scoop Wings sold in sets of two. These are not permanent additions so you can easily switch out the proper wing for the proper job in less than 10 seconds. It is the fastest and most convenient system in the industry.
Snow Plow Emergency Parts Kit
Sno-Way's emergency parts kits keep your rig stocked with the most common field service parts in the event of an untimely part replacement or plow repair. All parts are packaged in a durable plastic case (13.5" x 11" x 3.25")
High-Performance Snow Plow Hydraulic Oil (Quart Only)
Sno-Way's high-performance, zinc-free hydraulic oil provides superior corrosion resistance and maintains a pour point of -60F. Sno-Way hydraulic oil will not foam or gel in extreme cold weather conditions. Recommended for all Sno-Way truck-mounted snow plows.
High Performance Touch-Up Spray Paint
Sno-Way touch-up paint is custom matched to help conceal chips and scrapes and to protect your original Sno-Way equipment from corrosion. All colors are available in 12-oz. aerosol cans.
Anti-Corrosion Compound
Sno-Way's non-conductive compound effectively seals against dirt and moisture and provides maximum protection to electrical switches and contacts. Sno-Way recommends liberal compound application to all exposed electrical components for extended wear life.
Steel Curb Guard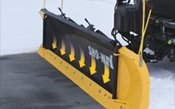 Sno-Way's steel curb guards are 1/2"-thick and measure 15.5" x 6" in size. Each guard features multiple hole patterns to match different Sno-Way cutting edge bolt hole locations. Both guards quickly and easily install in front of the plow cutting edge and ship with complete mount hardware.
E-Z Fit Straight Blades Poly Snow Deflector
Sno-Way's E-Z Fit snow deflector design includes enhanced curvature for optimum snow-rolling and deflection. The 3-piece design is constructed of High Molecular Weight Polyethylene (HMPE), a super-slick material with excellent impact resistance in cold temperatures. Sno-Way's unique, molded reinforcement rib design provides superb rigidity and allows each deflector to overlap one another. The deflector will install on all Sno-Way straight blade widths from 6-feet to 10-feet. Each deflector includes stainless steel mount hardware.
Plow Shoes
These optional cast-iron disc shoes help extend the wear life of the plow cutting edge. Each shoe includes a spacer and washers for simple adjustment. The shoes are easily secured to (and removed from) the plow with locking lynch pins.
4-Sight™ Plow Lighting Kit
Sno-Way's 4-Sight™ Plow Lighting uses your existing truck lights and plow lights together to illuminate your work area. Even better, the 4-Sight™ System installs on EIS - equipped plows in 15 minutes or less. With Sno-Way's 4 Sight™ Plow Lighting, you have the option of installing the system to work with either the low or high beams on your truck. Maximize your plow lighting with the all new Sno-Way 4-Sight™ System!
E-Z Fit Skin Insert Kit
Sno-Way offers a poly skin insert kit for use on the Revolution HD, 29HD, 29R and 26 Series plows. You no longer need to have a special blade to have the benefit of a poly blade. You can place the E-Z Fit Skin Insert on your current blade and you have a new poly blade, ready for the snow to slide off. The kit consists of retainer brackets, poly skin with decal and all necessary hardware.
1/2" Steel Cutting Edge (29R, 29HD and 26 Series)
Sno-Way offers a 1/2" thick heavy duty steel cutting edge for use on the 29R and 29HD or 26 snow plows. The 1/2" design provides increased cutting edge durability and longer wear life than the standard 3/8" steel edge.
Sno-Way Plow Parka
This long-lasting plow cover is constructed of solution dyed, urethane-coated polyester. It doesn't fade, is waterproof and prevents unraveling. It includes a heavy duty 1/4 inch diameter bungee cord sewn into the bottom edge for a tight weather resistant fit, along with a vinyl reinforcement patch to protect cover from wearing on the hook up area. The cover takes seconds to install, and provides protection against all of Mother Nature's elements. A rubber tie down is included that hooks into brass spur grommets for extra holding power.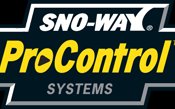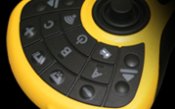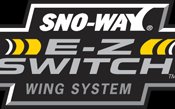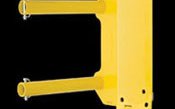 Share this article
Related Posts