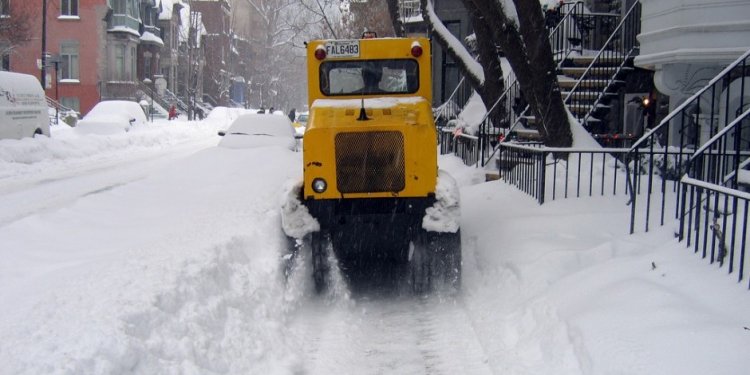 Snow Removal Machines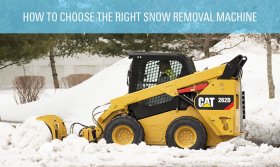 Choosing the right snow removal machine for your job site can seem overwhelming with all of the different options out there. But it doesn't have to! We are here to explore all of your options with you.
Which Machine is Best for My Job Site?
Skid steers, compact track loaders, and small wheel loaders are your best options for snow removal machines during the winter months. Each machine gives you the option to hook up compact plows, blowers, blades, buckets and other attachments to make snow removal and property maintenance a walk in the park.
SMALL JOB SITES: Cat Skid Steer Loaders, such as the 262D and 272D, are ideal where maneuverability may come into play in more compact or smaller spaces. They offer the versatility of a small machine, but the power to move snow and ice. These machines are also easily transported on a normal landscape trailer to quickly and efficiently move between multiple properties.
LARGE JOB SITES: Cat® Small Wheel Loaders, such as the 926M, 930M, and 938M, are best for bigger jobs such as large parking lots. These machines allow you more capacity in the bucket to clear large amounts of snow in one shot.
RUGGED OR OFF-ROAD JOB SITES: Cat Compact Track Loaders, such as the 259D, 279D, 289D and the 299D, are perfect for a job site with a more rugged terrain and muddy conditions. These machines allow for the benefit of a tracked machine but leave a light footprint.
Depending on the machine needs for other jobs in a year-round business, many contractors also use Cat backhoe loaders, telehandlers and a variety of other machines in some type of snow clearing application.
To complete your machine snow removal package, Cleveland Brothers carries Snow Wolf plows and snow pushers, as well as Cat snow blower attachments. Our sales and rental experts will help you find the right sized attachment and match it to the right machine for the job.
Options for the Season…or All Year Long
We know that cost can be a major factor in your equipment decision. If you use the machine all year in your business, chances are, you already have a good idea of your total owning and operating costs. Lucky for you, Cat machines are built for the work you do, and also keep your maintenance costs low and resale value high.
If you are looking to supplement your fleet, even for just a season, Cleveland Brothers always has a host of financing options available that can help you find the right fit. Here are some options to consider:
Apps to Help You On the Go
Because we want you to be prepared for the upcoming season, here are some mobile apps to help you measure and forecast, so you can purchase the right size machine and right amount of material:
This app allows you to enter customer information and properties, keep notes and track invoices
With this app you can measure properties and parking lots, and diagram for efficient removal and snow storage. It also helps you calculate the right amount of product and make decisions about which piece of equipment to use
Some other great apps to take advantage of for the winter season are NOAA Hi-Def Radar, Accuweather, and NOAA Snow Forecast. These apps all can help you monitor upcoming storms.
Still have questions or need to find the right machine for your application? Contact a Cleveland Brothers rep for more information at (866) 754-3787 or .
Share this article
Related Posts