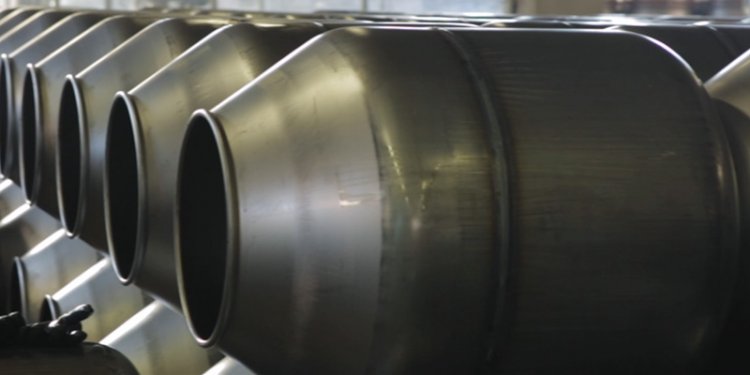 Parts of Concrete Mixer
A Concrete Plant with a MEKA Concrete Mixer in its heart is a combination you can rely on. Keeping up with the latest technology with different types and capacities, which comply with every requirement, MEKA concrete mixers have proven to be high quality, robust and reliable.
The differences between MEKA Mixers and its rivals:
are 5-10% heavier than their equivalents due to robust steel structure and thick interior abrasion proof parts. As a result, MEKA mixers have a longer lifetime.
We use NI-HARD alloy cast wearing linings as a standard. It is more resistant and expensive than Hardox. If Hardox 500 wears out in T time, NI-HARD is worn out in up to 3T time. Some mixer manufacturers even use Hardox 400 which will make you rush for new linings or paddles every now and then.
Surface rigidity of Hardox material decreases towards the middle of the plate's thickness. After the abrasion of 3mm layer on the surface, the wear process speeds up. Since rigidity of NI-HARD material is identical in every section and layer, abrasion rate does not vary. Depending on the rigidity of used aggregate, wear parts and mixer pallet lifetimes can reach a production capacity of 1, 000, 000 m³.
Mixer paddle structure is specially designed for strength and abrasion resistance. Pallet groups are particularly reinforced against failure, and their lifetime is extended through a concave structure. The design is equivalent to German products in terms of quality and technology. The lifetime of mixing group is equal to inner abrasion proof parts thanks to cast thickness. MEKA Twinshaft mixers can smoothly blend materials with grains up to 150mm in diameter.
Bearing group is a serious structure that consists of numbers of metal and polyurethane seals, which prevents access of grout. The structure entraps the grease and hinders the grout from penetrating into bearing. The lifetime of a bearing can easily attain 500, 000 m³ by help of necessary easy maintenance.
The paddle angle of 45° means it can withstand higher loads. By this means, it is directly suitable for zero slump or RCC mix, apart from ready mixed concrete applications.
Planet mixer workable grain size can reach 50mm, whereas single-shaft can process 70mm and twin-shift up to 150mm thick. MEKA Single-shaft mixers can be used for RCC production in case grain size does not exceed 70mm.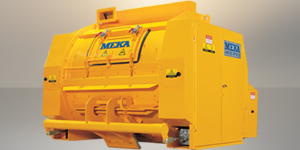 Share this article
Related Posts