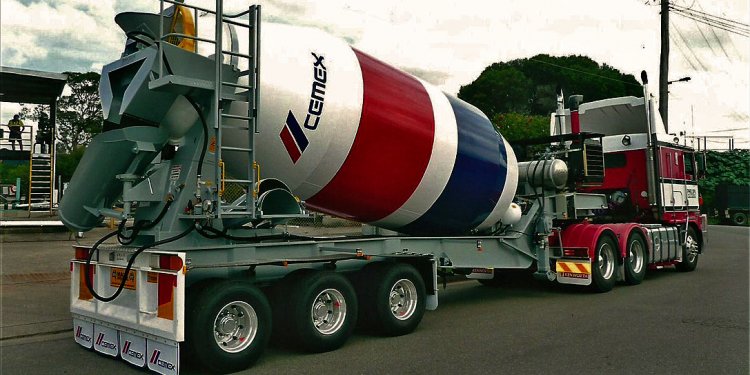 Types of Concrete Mixers
You may need to choose one from a variety of concrete mixers if you have to do a job at home or at an outdoor construction site in your area. You must choose the correct concrete mixer depending on what you need it for. A concrete mixer can be used for many things, such as construction and structure repair like fixing an eroded wall of a building or a broken sidewalk. The two most common types are the mobile concrete mixer and the stationary one.
1. Mobile Concrete Mixers
This first type of concrete mixer is ideal for you if you need to use concrete in more than one place in the same area. You can move this concrete mixer around from place to place without any difficulty. These mixers are usually used to make sidewalks and in projects where concrete needs to be used in multiple locations. You can manipulate the dose of concrete required in each area and there is no need to add more water to the mixture if you decide to put more rocks and mix them up with the concrete.
2. Stationary Concrete Mixers
Unlike the previous type, stationary concrete mixers cannot be moved because they are fixed in only one place. This type of concrete mixer is mostly used for construction purposes. Builders use the concrete and pour it into molds when they are constructing a building. Usually, if you are using a stationary concrete mixer, you may require using some cement to act as a pre-caster for your construction project. A stationary concrete mixer is ideal for you if you are staying in one place and you do not have to move from place to place.
However, you should also know the parts that are used in a mixer, so that if your concrete mixer stops working, you can quickly identify and solve the problem. In most cases, what you need to do is replacing some parts, and usually it is the mixing blades that need to be replaced. The blades may differ in size and material, so you must pay attention to these factors as well. You do not want to use a mixing blade that breaks in the mixing process.
Apart from the mixing blades, the belt is also an important component of a concrete mixer. It has a function similar to that of the mixing blades because it is responsible for mixing the concrete, even when you are pouring it down into a mold. Remember that you should not only get the most appropriate concrete mixer for your needs, but you must also check that all the mixer's parts are working properly. The other parts that you need to check include the filter bags, the cartridges and the air pads. After you have chosen the correct concrete mixer and bought the correct parts, you can put your mind at rest that you are able to complete any concrete projects with limited amount of problems.
Share this article
Related Posts