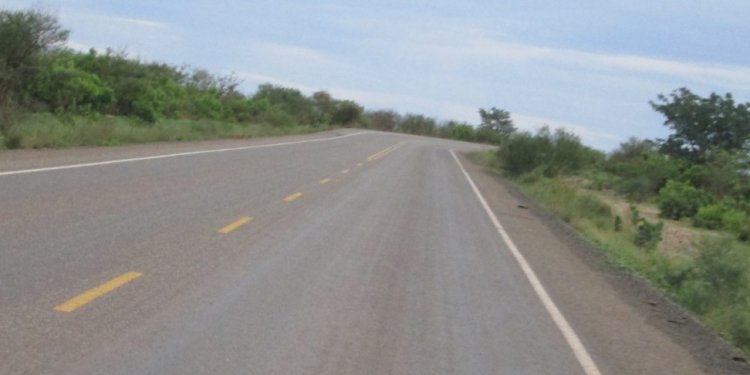 Tarmac road construction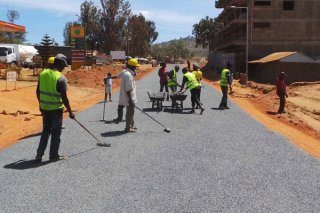 A 10-kilometre tarmac road is set to change the face of Maralal Town upon completion in February. The road is being constructed alongside a 35-kilometre line of street lights through the town's major streets. Apart from a small section of the Isiolo-Marsabit highway that passes through Archers Post Town in Samburu East, the tarmac road in Maralal will be the first in the county since Kenya gained independence 52 years ago. The dusty town hosts the International Camel Derby, Maralal Wildlife Sanctuary, Kenyatta house and is the county headquarters. Leaders and residents say the town and county were deliberately neglected by previous governments.
Mr Alex Lolongoyo from Shabaa Village said unfulfilled pledges by politicians made him believe construction of a tarmac road in Samburu was impossible. "Women and children from my village used to trek to town during Christmas to pose for photos on the only tarmac surface at Maralal Police Station, " the 62-year-old said.
The new Constitution and devolution have made it possible for Mr Lolongoyo and other elderly herders to see a tarmac road. The Sh300 million road was commissioned in April last year and construction began in July.
Probase International, a Malaysian company, was contracted by the county government to build the road. Construction of a kilometre of a road using the probase technology costs just Sh30 million. Doing the same using traditional Kenyan methods costs between Sh80 million and Sh120 million per kilometre.
However, some town residents have been questioning the quality and durability of the road. Mr Edwin Gachie, the project's engineer assured the residents that the eight-metre wide road would last 10 years.
He said Samburu was the second county to adopt the probase technology after Meru. Roads, Transport and Public Works Executive Stephen Lekupe said the project would see Maralal realise its dreams of a rapidly growing urban centre with a 24-hour economy. The county government plans to lobby with the County Assembly and National Government for another 100 kilometres of tarmac road.
The new road is projected to pass through Maralal, Wamba and Baragoi towns. Before the contract was awarded to the company, County government officials travelled to Malaysia to see roads built using probase technology.
Share this article
Related Posts