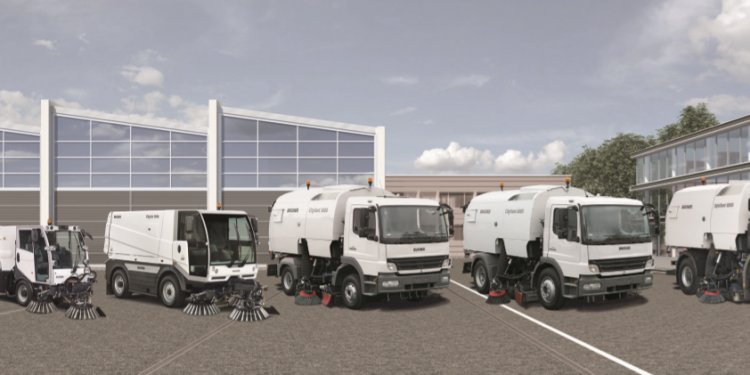 Truck mounted road sweeper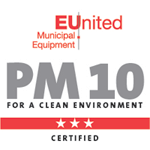 From 10 to 16 Tonne GVW - Single Engine Technology for a Cleaner World.
The Scarab Merlin road sweeper is equally at home in municipal, urban or contracting activities, having been designed for mounting ona truck chassis in the 10 - 16 tonne GVW range, giving a potential payload of up to 7800 kg.
The Scarab hydrostatic system combines with the fantastic CANbus control system means this single engine road sweeper is easy to use, with a constant sweeping speed from zero up to 15-20 mph whilst the chassis engine runs at an optimal 1200RPM this ensures long life, low fuel consumption and low emissions whilst still providing powerful suction performance.
Scarab Merlin CNG Powered - Cleaner Air, Cleaner Streets
The single-engine Scarab Merlin mounted onto a CNG chassis satisfies the need to have a street cleansing machine that operates solely on alternative fuel whilst also giving the benefits of reduced fuel costs combined with lower servicing and chassis maintenance costs.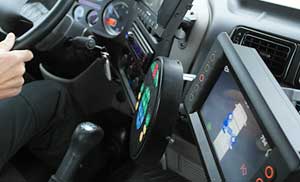 The Merlin CNG constitutes an economic, up-to-date and dependable alternative to diesel vehicles, improving both acoustic and gaseous emissions simultaneously.
The Merlin can be fitted to a wide choice of chassis including those from DAF, Iveco, MAN, Mercedes, Volvo, Renault, Hino and UD. For details of these and other suitable chassis specifications, please contact our sales department.
SINGLE ENGINE
Scarab can justifiably claim to be the champion behind the modern day success of the truck-mounted street sweeper powered from a Single Engine.
Operating the whole machine from the engine of the truck chassis provides many advantages, for example:
• Less fuel consumption
Share this article
Related Posts