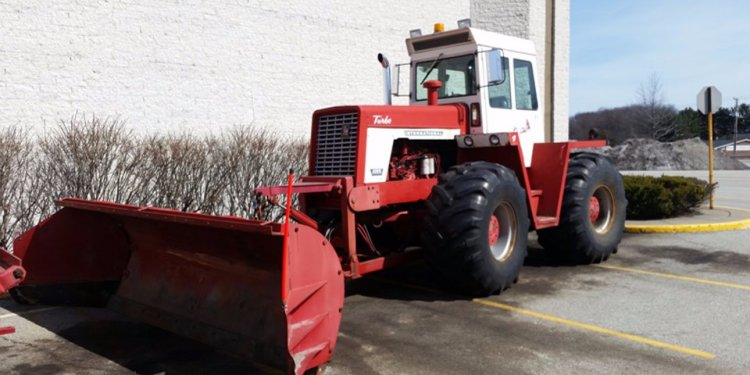 Snow Removal supplies
Snow removal supplies are being used up fast.
Natalie Shaver, KTVB
A snowplow works to clear a city street. (Photo: KTVB)
With the amount of snow the Treasure Valley has already seen, road maintenance agencies in southwest Idaho are going through more snow removal supplies this winter compared to last.
The maintenance department for Ada Count Highway District has put in a request for an additional $500, 000 to cover materials, labor and equipment.
The Idaho Transportation Department covers all of southwest Idaho and has spent $2.9 million on labor, equipment and materials so far this fiscal year. For the 2015-2016 fiscal year, it spent $1.8 million.
Canyon Highway District 4 already has gone through double the amount of salt it went through last winter.
"Four truckloads of salt, " Dave Jones, Canyon Highway District 4 Director, said. "We're getting a couple more probably before the winter's out, whereas, last year we had two truckloads and we had some carryover."
In addition to that, Jones said it just got another supply of magnesium chloride Tuesday afternoon, making it the third one so far.
"We're using more salt than we used to in the past, we're using more liquids than we used to in the past, some of that is because of the winter, some it is that we're trying to be more aggressive in preventing problems from occurring rather than waiting for the situation to happen to us then respond to it, " he said.
Jones doesn't see this stopping. He said typically, during all of winter, there are about 15 days where there is a storm that requires maintenance workers to go out at take care of the roads.
"Last year it was only three or four days, this year, we're well past the 15 days and many more expected, " he said.
Jones said winters are unpredictable, so road maintenance crews learn to adapt. One of the biggest challenges they face is time and money.
"We wouldn't really skimp on this to have money available for paving later, " he said. "We pretty much take care of winter maintenance as much as it costs, whatever it takes, and then what's left, we do the best we can."
Share this article
Related Posts