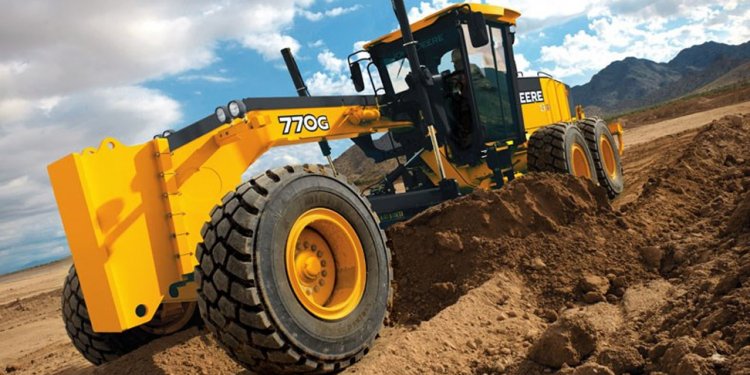 Deere Motor Graders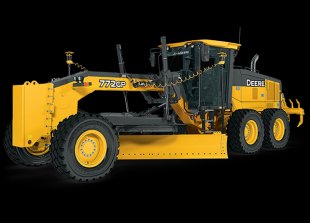 The genius behind our grader controls.
Armed with input from the people who run them, we set out to design the ideal operating system for our next-generation graders. You talked, we listened, and that's why we offer a choice of controls. Our G-Series models come standard equipped with conventional mechanical levers positioned in the industry accepted pattern and deliver precise, predictable low-effort control. For unsurpassed productivity opt for a GP model. Eight armrest-mounted fingertip-actuated controls, including steering lever, are arranged in the industry-standard pattern on each side of the steering wheel.
Further with high/wide-back and heated lower cushion, the 772GP Motor Grader's air-suspension seat provides exceptional daylong comfort. Automated cross-slope simplifies holding a consistent slope by reducing operation to a single lever. It's a Grade Pro (GP) exclusive that helps veteran operators be their best and inexperienced operators get up-to-speed more quickly.
EXTENDED WARRANTY
Your Extended Coverage Warranty provides additional protection that shields you from risk and stress, giving you fixed costs for machine repairs during the warranty period.
Learn More about Extended Warranty
SAFETY
We strive to ensure that John Deere products are of exceptional quality. Safety is our top priority.
View Safety Information
YOU MAY ALSO BE INTERESTED IN ...
Features and specifications are based on published information at the time of publication. Features and specifications are subject to change without notice.
Share this article
Related Posts