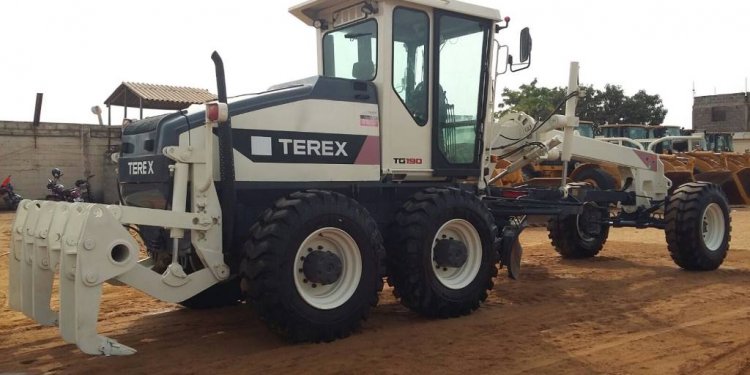 Terex Motor Graders
RM-TerexIs a joint venture between the Russian corporation Russian Machines and the diversified global manufacturer Terex Corporation. The company is part of the Basic Element's machine-building business and brings together Russia's largest machine-building plants – Tverskoy Excavator, Bryanskiy Arsenal, Chelyabinsk Road Construction Machines, and Zavolzhsky Crawler Vehicle Plant. The main products are: backhoe loaders, wheel and crawler excavators, motor graders, and amphibious all-terrain tracked vehicles. The product line also includes wheel loaders, forklifts and material handlers. The company holds leading market positions in Russian for the construction and road-building equipment and in recent years has introduced dozens of new products. As part of its partnership strategy the company produces and sells localized Terex products in Russia and CIS.
16 August

Krasnoyarsk, August 16, 2016 – RM-Terex (a part of the Russian Machines corporation managing the machine-building business of the diversified industrial Basic Element group) and financial industrial group Karyernye Mashiny carried out a test drive and a demonstration show of new models of the construction and road-building machinery for the construction industry of the Krasnoyarsk Region. The event was timed to coincide with celebrations of the Russian Builders' Day.

10 June

Nizhniy Novgorod, June 9, 2016 – RM-Terex (part of Russian Machines Corporation managing the machine building assets of Basic Element Group of Companies) showcased 8 construction and road-building machines including the all-new TLB 995 backhoe-loader, new-generation excavators TX 210, TX 210 Black Premium and WX200, motor grader, and amphibious all-terrain tracked vehicle.
Share this article
Related Posts