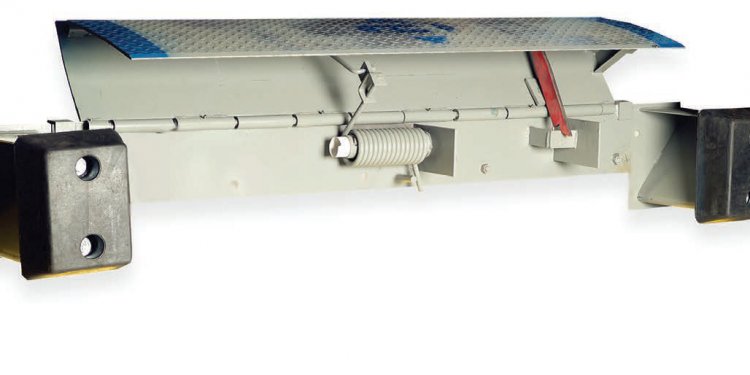 Industrial Material Handling Equipment
When you need to recycle manufacturing by-products or unused parts, you need the best equipment in the business. That's why Baltimore businesses that need industrial recycling equipment, waste management, or material handling equipment choose Mid-Atlantic Waste Systems. We are the superior supplier of compaction, containing, dismantling, transportation, and industrial waste equipment in MD!
Our world-class products include:
If you need heavy-duty industrial waste management equipment that can operate in the toughest conditions, choose Mid-Atlantic Waste Systems. We've been supplying industrial material handling equipment to Baltimore, MD for more than 30 years, and we stand by our equipment.
Don't forget to visit our parts and services pages for parts not just for the lines of equipment we carry—but for all of your existing equipment! Contact us online or call us TOLL FREE at 877-426-6112 today for equipment or service in Baltimore, MD!
Baltimore Industrial Waste Disposal and Management Equipment
When you need to compact and dispose of industrial waste, choose the finest equipment in MD. All of our waste management and disposal equipment are easy to operate and made with the finest craftsmanship in the industry.
Our stock of vehicles available conveniently in Baltimore include:
Refuse Trucks
Roll Off and Hook Lifts
Air Sweepers
Sewer and Environmental Equipment
Grapple/Knuckleboom Loaders
Transfer Trailers/Dump Trucks
And more!
Our equipment and fleet of waste management vehicles include front, side, and rear-loading refuse trucks, hoists, trailers, air sweepers, and much more! Visit our individual product pages for videos and photos of our fantastic collection!
Recycling Equipment in Baltimore
Mid-Atlantic Waste Systems is a known leader in the recycling equipment industry because of the craftsmanship and technology in our separation and processing equipment. For clean, fast, reliable machinery that won't quit on the job, choose Mid-Atlantic Waste Systems. Our recycling equipment can break down all kind of metal, wire, and cable scrap, and can accommodate high and low volumes of materials.
Our recycling equipment includes:
Hydraulic Shears: We offer both handheld and alligator shears. Each offers reliability, ease of use, and high powered cutting, with the best safety compliances in the business.
Wire Granulators: With wire granulators from MG Recycling, you can expect optimal recovery of copper, aluminum, and scrap metals.
Wire Stripping Equipment: If you're looking to turn scrap wire into cash, then you need equipment able to strip anything up to 7 inches. Mid-Atlantic Waste is the exclusive North American distributor for the complete line of Bronneberg wire stripping equipment.
Balers: Our balers can compact any material you need compacted, and are designed for durability under the most arduous working conditions while upholding a low maintenance cost.
Roll Splitters: For a splitter that will cut through paper, cardboard, plastic, tetra, and aluminum coils, you can count on the Bronneberg roll splitter. Our roll splitters are designed against the latest and highest standard terms of safety, performance and functionality
Share this article
Related Posts