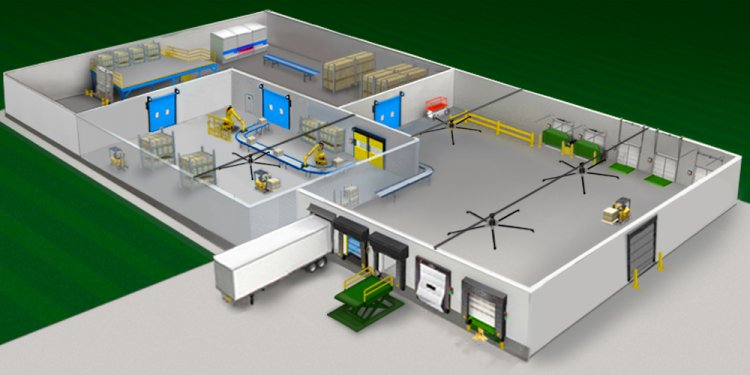 Material Handling Equipment in Warehouse
Top Sellers
Material Handling Equipment
Material handling equipment includes a wide variety of machines and devices for all areas of industrial distribution and storage. A Plus Warehouse is a national dealer of material handling equipment for many application—from loading docks to warehouse storage. Our products help you move or store goods and materials easily and, more importantly, safely. Whether you need to purchase a replacement power stacker or to implement an entire material handling system, you are more than covered with A Plus Warehouse.
Material Handling Equipment Gets Products Where They Need to Go
Shipping docks benefit greatly from warehouse and industrial material handling equipment. Materials must be loaded onto trucks quickly and efficiently. Consider the following scenario:
A shipping clerk uses a lift truck to pull pallets of product from the pallet racks and bring them to the ground. The clerk then loads the pallet onto a manual or automatic pallet truck, and rolls the product to a semiautomatic stretch wrap machine. After the pallet is wrapped, it is moved to a floor scale. Finally, the clerk loads the pallet onto the truck using a dock plate, and the truck drives off to deliver the materials to the next location.
You can find scenarios like these happening in shipping warehouses, docks, and distribution facilities all over the world. And it is only possible by integrating your facility with an industrial material handling system. We carry all of the items described: pallet racks, lift trucks, pallet trucks, stretch wrap machines, floor scales, and dock plates. These ergonomic material handling solutions save you from strain and effort. When you need shipping to go as smoothly as they do in our example, you'll be glad to make use of our material handling lifts, carts, and other equipment.
Heavy-Duty Equipment for Heavy-Duty Needs
Material handling offers far more than simple product storage and movement. Manufacturing plants and maintenance facilities that work with materials too heavy for a person to move often rely on industrial material handling equipment. That is why we have a page dedicated to equipment that moves and stores heavy drum containers. Normal material handling carts cannot support these bulky items; you need a specialized drum lifter or drum grabber to safely move these containers from place to place.
Our material handling solutions are ultra-focused to each industrial application. Each of our items serves a specific aspect of industries where material handling is a necessity. For example, we know that moving pallets of product with a conveyor is inefficient, just as we know that lifting a drum container with a forklift is not only unwise but dangerous!
Load Up and Move Out with A Plus Warehouse!
For a material handling equipment website that has it all, we at A Plus Warehouse are ready to meet your needs. We have one of the widest selections of product to aid you in your daily workday. We help you handle, move, store, and stock all your products and materials, whatever your goals may be.
Share this article
Related Posts