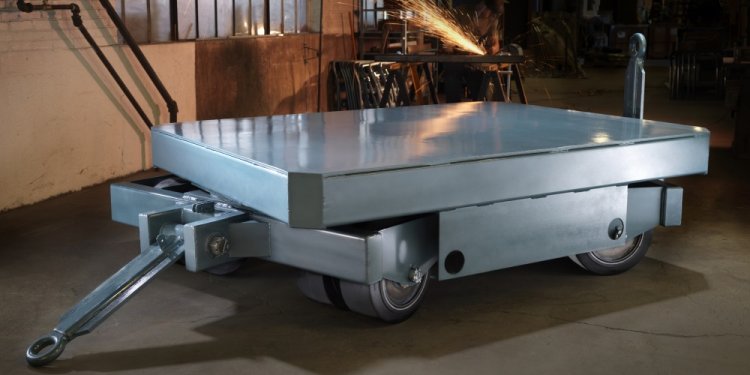 Industrial Material Handling Carts
Safety for manufacturing can always be improved, whether to adhere to new OSHA standards or to minimize machine downtime. item North America's engineering team has vast experience designing and constructing safety hard guarding, mesh guards, and industrial partitions. With machine guarding as one of the Top 10 most cited OSHA violations in 2013, it's important to partner with an experienced company when designing safety hard guarding solutions.
Start your next safety guarding project with item North America and our expert engineering team will suggest the right components based on your exact application. One popular component set is item's Clamp Profile. The lightest duty of this, Clamp Profile 8 32x18, is ideal for low-loads, including sliding doors and windows. This profile is designed to clamp down on slim and light-duty panel material, utilizing grooves with spring elements.
The most durable Clamp Profiles are those for Line 6 and 8. These are the strongest frames for machine guarding and protective applications. It can be used with a wider range of panel material. Both Clamp Profiles 6 and 8 feature robust clamping strength and is ideal for large safety hard guarding and industrial partitions. Locks and safety hangers are available for securable doors while maintaining easy access.
The benefits of the item MB Kit System's inherent versatility goes beyond customizing the dimensions. One of the many long-term benefits of the modular system is that it allows for machine guarding and industrial partitions to be disassembled and reassembled with updates as needed. This flexibility of design allows for safety guarding to expand with workflow processes and innovations over the long term.
item North America's in-house engineering team will utilize the most appropriate components for your safety hard guarding solution, selecting from over 300 aluminum extrusion profiles and thousands of components. When possible, please provide us with an .STP file. If a 3D model is not available, please provide an illustration with critical dimensions, any specific components or materials, and any other pertinent information for item North America's engineering team to provide you with a custom safety hard guarding solution.
Share this article
Related Posts