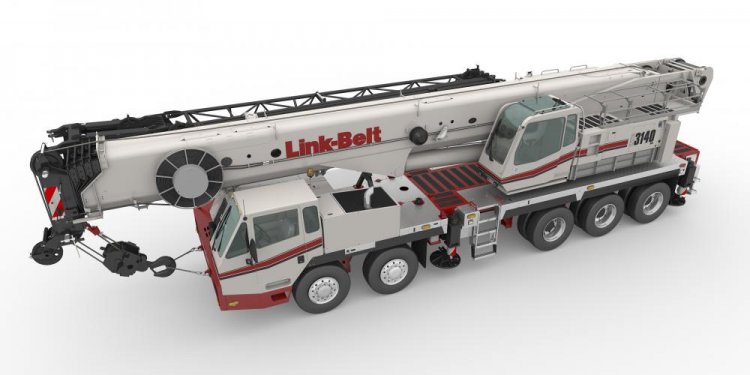 Terex Truck cranes
Simply put, Terex is unmatched in its range of lifting capabilities. Whatever you are lifting, you will probably find it in the wide selection of Terex crane equipment. An authorized Terex dealer and Terex parts dealer, Scott-Macon Equipment carries a wide range of Terex cranes that will help you get the job done fast and easy, including rough terrain, heavy lifting, telescoping truck cranes, crawler cranes, and all terrain cranes. As a leading distributor of Terex cranes, we have been recognized for our outstanding service and support to our valued customers, and as a "Rough Terrain Distributor of the Year".
Our Terex Crane Equipment
As a leading distributor of Terex cranes, Scott-Macon Equipment offers various models for sale, new or used. We also have a fleet of different types of cranes from Terex available for rent immediately.
Terex Crane Rental:
Are you ready for some heavy lifting with Terex Crane Equipment? Call your closest Scott-Macon Equipment location or contact us by email to learn more – we're ready to assist you!
Terex Parts Dealer
Scott-Macon Equipment is an authorized Terex Parts Dealer in Texas, Louisiana, and Oklahoma. To meet your repair and maintenance needs, our Parts Department has the full support and resources of Terex Corporation's Parts Center. So whether you are simply in need of everyday replacement parts such as filters, hoses, packing kits or sensors, or need a special order such as a boom section, Scott-Macon Equipment is ready to assist you in obtaining the right Terex Part to solve your service need.
Terex Crane Service
Scott-Macon Equipment services Terex equipment out in the field and at all of our service centers in Houston, TX; Houma, LA; Baton Rouge, LA; Lake Charles, LA; Tulsa, OK; Corpus Christi, TX; San Antonio, TX; Dallas, TX; and Big Springs, TX. Our technicians offer services ranging from routine maintenance and accident repairs to reconditioning. In addition, our Service Centers have extensive Terex parts operations as well as additional service capabilities to handle the more complex, less frequent repairs to all Terex cranes and equipment.
Share this article
Related Posts