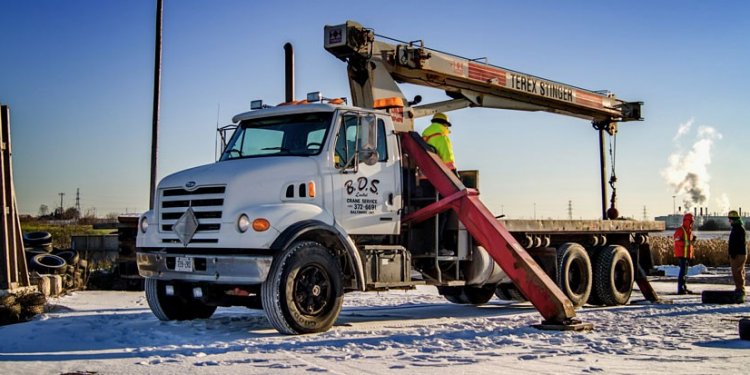 8 Ton Crane Truck
0‐8 Ton Mobile Cranes or Boom Trucks Programs:
Crane/Boom trucks are used primarily to deliver materials and/or equipment in construction and industrial sectors. OHSA state that operators of mobile crane or hoisting devices must be competent and have written proof of training to operate this type of equipment on any work/job/construction site.
0‐8 Ton Mobile Cranes or Boom Trucks are used on construction sites or on‐site deliveries to lift materials such as drywall, roof trusses, foundation walls and more.
Including any of the following crane types:
Articulating (knuckle) boom.
Telescoping boom.
Radial boom.
Derricks (RBDs).
Sign erectors.
Carry deck industrial type cranes.
Course Content:
Regulations for Crane.
Hoisting and Rigging Equipment.
Relevant Occupational Health & Safety Act Regulations.
Pre-Operational Checks.
Hand & Craning Signals.
Job Site Communications.
Set up and Stability.
Operation of the Boom.
Work Area Inspections.
Basic Operation & Maintenance of a Mobile Crane.
Basic Rigging Principles.
Load Charts and Calculations.
Practical Demonstration to Load Materials and Equipment Relocation.
Evaluation of Demonstrated Operating Skills.
This Course is for persons who operate any mobile crane with a lifting capacity of 0 to 8 tons.
0-8 Ton Boom Truck Course is a 1-day course for the experienced operators.
Non experienced operators may need to come back the 2nd day for 4 hours to complete the practical portion.
Classes run from 8am to 5pm,
0-8 Ton Boom Truck Course is a 2-day course.
Classes run from 8am to 5pm, both days.
Written and practical training & testing provided.
Related Links:
Download 8-Ton Boom Truck course brochure
Download Non Vocational Refund Policy
Share this article
Related Posts