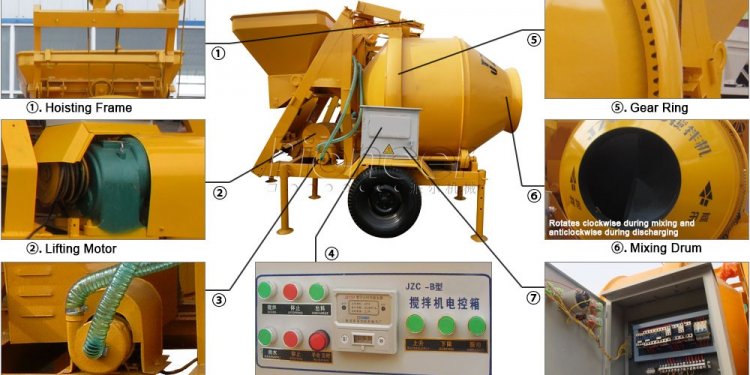 Used Portable Concrete Mixers
The concrete mixer combines various materials inside the drum and transfers the contents using a chute. Along with cement and water, aggregate materials can include gravel and sand. The drum on the mixer spins the contents around continuously to mix the materials evenly, while keeping the mixture loose. The mixer is unable to keep concrete prepared for application over long periods of time. For that reason, it is important to understand the exact amount of concrete required to complete a specific job.
Large commercial mixer trucks are used on building sites to mix and transport large quantities of concrete. Smaller concrete mixers are typically used for home renovations, such as sidewalk repair and patio construction. These mixers are useful for mixing and transporting smaller volumes of concrete. This type of mixer offers portability and is powered by electricity. Smaller mixers have a rotating drum that incorporates a tilt feature, which allows users to pour mixed concrete into a wheelbarrow.
Learn more about Building Materials
Share this article
Related Posts