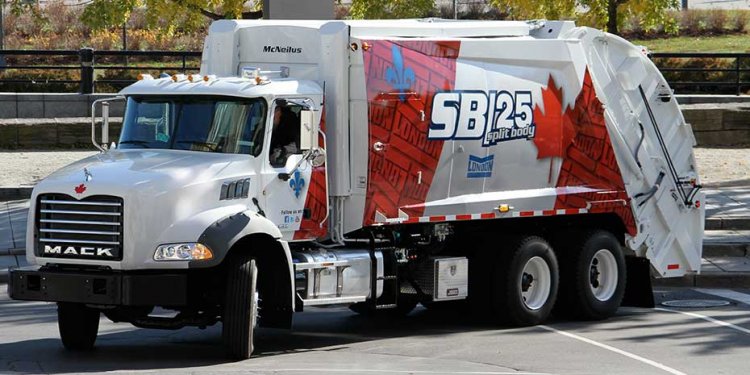 Concrete Mixers trucks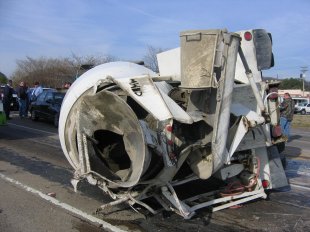 An overturning concrete mixer truck injured former Atlanta Mayor and United Nations Ambassador Andrew Young on Monday afternoon, May 11th, at the corner of Hemphill Avenue and 14th Street, in the trendy West Midtown area just north of the Georgia Tech campus. Young, the visionary 83-year-old icon of civil rights and Atlanta politics, was taken to a hospital as a precaution.
News photos of the scene make it clear to me what probably happened. In loaded cement mixer trucks the center of gravity is high and constantly shifting. Standard truck driver training materials in the ready-mix concrete industry detail the handling characteristics. Concrete industry training materials describe how a loaded cement mixer truck will tip up on two wheels when making a ninety degree turn on level pavement at 12 miles per hour, and will roll over at 16 miles per hour.
The news photos show a typical pattern of a concrete mixer truck overturning in a right turn at an intersection.
A while back, I handled a case in which concrete mixer truck rolled over when making a turn in a level intersection in Dalton, Georgia, landing on a family vehicle much as one landed on and crushed Young's vehicle. In our case in Dalton, the truck driver had just obtained his CDL a couple of months earlier. (That's the one illustrated above.) His only training specific to operation of a concrete mixer truck consisted of showing him how to work the mixer controls.
At his deposition, I showed the concrete truck driver the standard industry training video. He swore that he had never been trained on any of that, and if he had been trained the accident and injury never would have happened.
As construction activity expands with economic recovery, concrete delivery increases. Too often, concrete truck drivers are not trained with standard industry training materials. Untrained, they do not know better than to take turns at 16 mph and flip over.
——————-
Ken Shigley is past president of the State Bar of Georgia, a certified civil trial attorney of the National Board of Trial Advocacy, lead author of Georgia Law of Torts: Trial Preparation and Practice (Thomson Reuters West, 2010-15), and chair-elect of the Motor Vehicle Collision, Highway & Premises Liability Section of the American Association for Justice.
Share this article
Related Posts