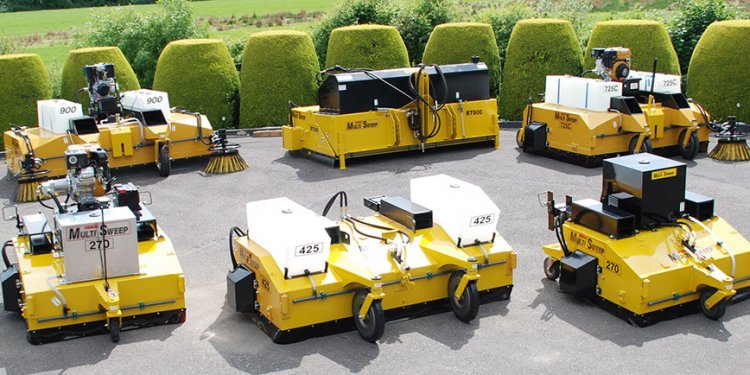 Forklift Tractor Attachments
Let's face it, you live on the land because you love the peace and quiet, lack of nosy neighbors, and having the ability to look after a beloved piece of property in any way you want. There's no shortage of tools to help you get it all done in a day, but one of your most significant investments is your tractor. Truth be told, your tractor makes work fun, and you actually look for ways to get more quality seat time – driving the property lines is OK, but couldn't you be more productive? Thanks to thoughtful and efficient modern designs, your tractor doesn't need to be just a tractor. With a few extra attachments, it can become a major labor-saver as you build your life out there.
Though named for its powerful pulling ability, the modern tractor is so much more than a towing machine. It can be a tool carrier, electrical generator, crane, excavator, portable hydraulic power source, and much more. We've selected five of the most versatile and useful categories of tools that, when attached to your tractor, will offer you legitimate seat time in every season.
Front-end loader
Most compact tractors sold today are equipped with a factory-mounted front-end loader attachment, and for good reason. The loader takes advantage of the tractor's integral hydraulic system to help you get all kinds of work done. Most loader-equipped tractors come with a utility bucket attachment, which allows you to dig, lift, grade, load materials, spread materials, and carry heavy and/or bulky things around the farm — often in an improvised way.
Swap out the utility bucket for a snow bucket if you live where the winters are long and the white stuff gets deep. Attach a pair of pallet forks to the loader, and your tractor becomes a light-duty forklift. Have lots of large hay bales to move and toss over the fence? Add a loader-mounted bale-spear attachment. Need to do a bit of heavy lifting? You can add a boom pole attachment in place of the bucket. And the list goes on.
Everything from hydraulic earth auger to grapple fork to root rake attachments can be swapped for the utility bucket to make your loader really work.
These days, front-end loaders are easy to remove from the tractor (and even easier to mount) should you wish to do so. However, most compact tractor owners tend to leave the loader in place — even though it can get in the way at times — for the simple reason that it is generally the most used and versatile attachment for the machine. If you are looking at a couple of days of mowing, it's probably worth the few minutes to remove the loader — you will have better maneuverability and there will be less wear and tear on the machine.
Three-point hitch mowers
The rear of all modern tractors is equipped with a three-point hitch and power take-off that conform to specific engineering standards. Most compact tractors have a Category I three-point hitch and a rear PTO that spins at 540 rpm. The hitch uses hydraulic pressure to position rear-mounted attachments, while the PTO powers those that need power. One category of implement that makes use of both and makes light the work of property maintenance is the mower.
There are many types of mowers out there, but the two you are most likely to need are the rotary cutter and the finish mower.
The rotary cutter (often called a brush hog) is a robust attachment that uses the tractor PTO's substantial power to muscle its blades through tall grass, scrubby shrubs and even saplings up to 3 inches or more in diameter. This is the attachment you need to keep the township happy with your borrow ditches and your meadows free from woody encroachment. Folks who practice various forms of management intensive grazing also will follow their animals with a rotary cutter to mow just-grazed paddocks to a uniform height. The rotary cutter is arguably the most important mower attachment for your tractor, unless you have no rough country to maintain or you need something to make hay with instead.
For folks whose country estate includes several acres of lawn, a three-point hitch mounted finishing mower makes sense. The tractor-mounted groomer will help you get more value from the tractor, and it generally costs less to purchase than a stand-alone mowing machine capable of caring for the same amount of acreage. These mowers generally use three high-speed blades and offer substantial anti-scalping technology — they should never be used to mow rough country.
Share this article
Related Posts