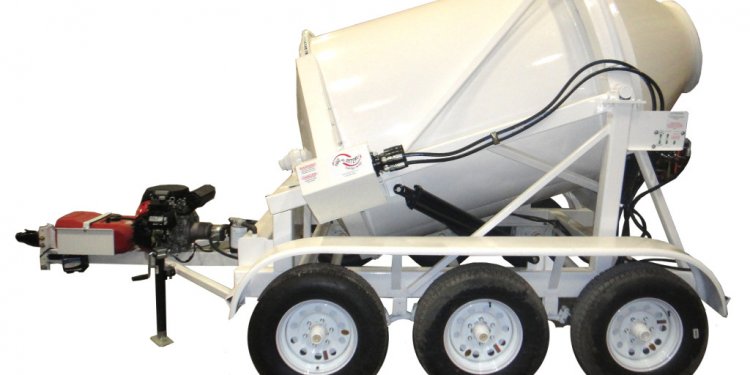 Concrete Mixers
Please contact one of our sales representatives at 916-996-0122 to obtain detailed information on any of the Omega volumetric concrete mixer products below.
Volumetric Concrete Mixer
Omega's volumetric concrete mixers are the first truly bolt-together, modular mixer on the market. All of the main components are fabricated, painted and then assembled. Our unique cost-effective process allows for the construction of a precision-built mixer. This makes it possible for the main components to be easily unbolted for any needed repair, maintenance or upgrades.
Our volumetric mixers are designed to offer you, the customer, a mixer that is durable, simple to repair, and has an extended life!
Omega's Rhino
Standard features included on all mobile 6, 8 & 10-12 Yard Units:
One (1) 500-gallon Poly Water Tank and Cage with Baffles
Six (6), Eight (8), Ten (10) or (12) Cubic Yard Material Hopper with Variable Speed Production Rate
Cement Hopper/80/100 /125Cubic Foot, Low Center of Gravity Design
Hydraulically Operated Controls
Pneumatic System for Controlling Vibrators mounted on Ag Bin and Cement Bin
High Capacity, Advanced Designed Mixing Auger Chamber
Fully Automatic, Expandable Ad-Mixture Injection System
Electrical Control Panel for Ease of Operation & Control of Water Pump, Admix Systems and Work Lights
Share this article
Related Posts