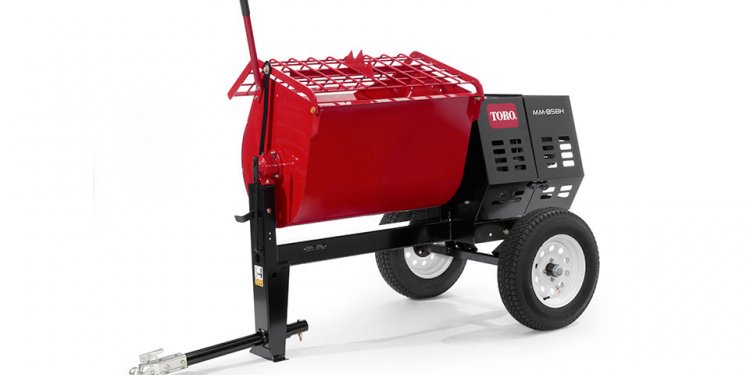 Towable Concrete Mixer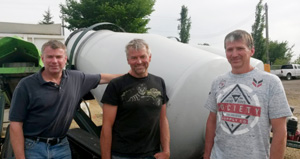 A U-cart business from Cart-Away is a successful addition to Your…
Rental Business
Landscape Business
Contracting Business
Building Supply
Concrete Supply
Masonry Supply
Hardware Store
Farm and Ranch
You can supply quality ready-mix concrete in quantities that the Big Box retailers cannot, and a price that the big ready-mixed trucks cannot deliver. Over a million cubic yards of concrete has been delivered by these mid-sized mixers Every yard represents a sale with a very high profit margin.
Your customers will include:
Contractors
Municipalities
Developers
Property Managers
Homeowners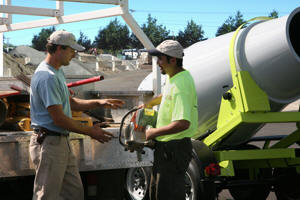 U-cart is a Proven Business Model

.
The U-cart business offered by Cart-Away has been a proven success for over 25-years, with hundreds of locations, some doing over a million-dollars in sales per year. Larger operators have trailer fleets with as many as 20 mixers that are busy every day.
With a U-cart trailer business you can supply the concrete for most of the small to mid-sized concrete projects in your community and make money on every load. The U-cart business model has a very low operating cost and high return on investment. Most pay for their initial investment in less than 5-years
You save on operating expenses because customers provide the towing vehicle and pay for all the fuel to deliver the ready-mixed concrete to their own job site. You can choose to loan the trailer as a carrying tool or charge a rental fee, in addition to the sale of the concrete.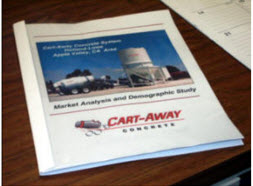 Cart-Away recommends that you require a cleaning deposit on every load of concrete to insure that your trailers remain clean.
Ask for a Market Analysis
Cart-Away experts have assisted hundreds of operators to start-up and be successful. We can assist you in exploring the opportunities in your area using the same data that the Big Box stores use. We can geo-target on your exact address and give you an enormous amount of statistical and marketing data. This data will assist you in determining the investment necessary to get a system up and running.
"The introduction of Cart-Away Concrete to our customers has filled a major void. The speed and high quality of the concrete equipment has amazed them. The plant has increased foot traffic and profits. I can honestly say that the placement of our plant has revitalized our business and encouraged our past customers to return and new customers to come take a look. Cart-Away has been our #1 guide through our learning process."
Rental Owner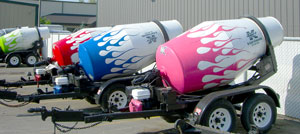 "Cart-Away has been great for us. I must mention that we couldn't do it without them… Cart-Away is always there when we need them for products, suggestions and trouble shooting. They have not let us down."
Branch Manager
"I never dreamed that so many people would be interested in purchasing concrete from us. We have gained new customers and increased business by offering Cart-Away Concrete."
Store Owner
"At first I was nervous about being in the concrete business, but with Cart-Away training it has been a wonderful experience. The Cart-Away system is great.. it really gets people in the door!"
Rental Manager
"Besides the revenues to our operation from selling concrete, we have brought in many new customers that now also rent our equipment and buy other merchandise from our store. The mixer trailers set us apart from others and our customers love them. Do-it-yourself, professional contractors, city and counties all have become loyal customers. It also turns out to be a great addition to our business without having to add extra staff."
Share this article
Related Posts