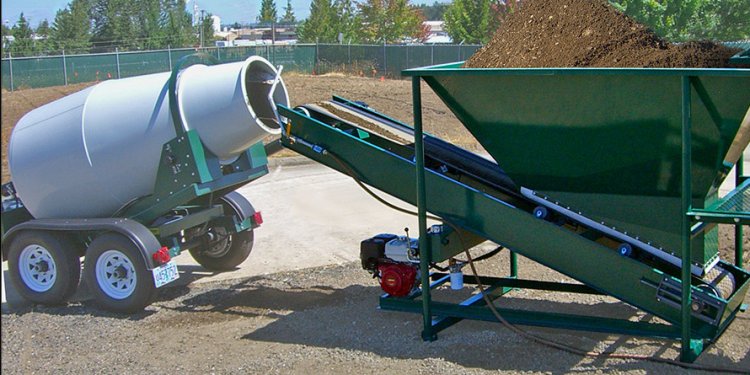 Concrete Mixer Trailers Rental
Today's ready-mix truck owners have very little to smile about. With cement allocations, rising fuel costs, driver wage demands and competitive pricing pressure, the transit-mix business is becoming no fun at all. Even the mini mixing trucks or on-demand mixing trucks can't bring a smile to their faces.
On the other hand, trailer based ready-mix operators are smiling all the way to the bank!
Once thought to be the ugly stepchild of ready-mix concrete, Cart-Away concrete is now the darling of smart operators. Why so many smiles? Simple… Profit !
It costs less to start-up.
It yields 25% more profit.
No big diesel tanks to fill.
Demand is created by short-load fees.
It costs less to operate.
No drivers to pay.
Replacement parts cost less.
Insurance and liability costs drop.
"I never dreamed that so many people would be interested in purchasing concrete from us. We have gained new customers and increased business by offering Cart-Away Concrete."
Store Owner
"At first I was nervous about being in the concrete business, but with Cart-Away training it has been a wonderful experience. The Cart-Away system is great.. it really gets people in the door!"
Rental Manager
"Besides the revenues to our operation from selling concrete, we have brought in many new customers that now also rent our equipment and buy other merchandise from our store. The mixer trailers set us apart from others and our customers love them. Do-it-yourself, professional contractors, city and counties all have become loyal customers. It also turns out to be a great addition to our business without having to add extra staff."
Store Manager
The following spreadsheet reveals why trailer based ready-mix can help you find happiness in concrete. Pay attention to the initial investment and realize that a transit mix truck will require an additional batch plant or silo that can cost as much as $500, 000 to purchase. Also note that the daily savings in labor, fuel and maintenance all add to the return on investment percentages.
Cart-Away Concrete Systems is the world's largest producer of the trailer based ready-mix systems.
Our staff is dedicated to your success and we have hundreds of satisfied customers you are welcome to visit with to confirm this fact.
This flyer and spreadsheet are intended to assist you in making an informed decision with your investment dollars and not to diminish the reputation of any other supplier.
Share this article
Related Posts