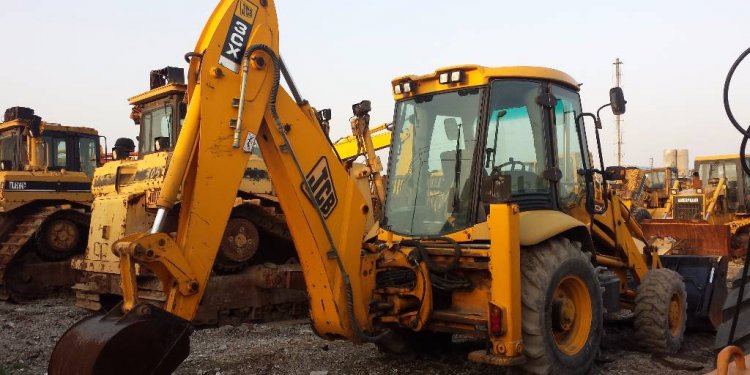 JCB 416 Wheel Loader Specs
When you buy an agricultural wheeled loader, you need to know it'll be easy to maintain, reliable and long-lasting. You also need to know it'll provide a good return on your investment. The good news is that JCB's heavyweight construction makes for excellent durability and all our hydraulic rams are manufactured in-house to our own exacting standards. Loader arm pins are specially treated to improve wear resistance. They also feature through-pin greasing for effective lubrication, and are sealed to prevent dirt entering the bearing surfaces. Finally, service access is good and 100-hour greasing intervals minimize downtime. All of which makes our machines highly sought-after which, in turn means strong residuals.
Every JCB AGRI wheeled loading shovel is designed for the ultimate in comfort and control. Our low height cabs are built specifically for agriculture, allowing greater access to tight spaces. Access to the cab itself is easy via large steps, well positioned grab handles and a wide door. Inside the cab there is low noise levels, a fully adjustable suspension seat, adjustable steering column, two-speed and intermittent front windscreen wiper, heated rear windscreen, three-speed heater/demister with integral air conditioning, and much more. The ergonomically designed controls are easy to use, with all switches and controls placed comfortably within reach. A servo-operated, single-lever joystick provides precise control of the main hydraulic functions, while loader and bucket kick-out let you program a selected loading height and return-to-dig angle for lifting and lowering at full speed. JCB Electronic Management System rounds everything off with an easy-to-understand display screen providing the operator with essential machine information.
Share this article
Related Posts