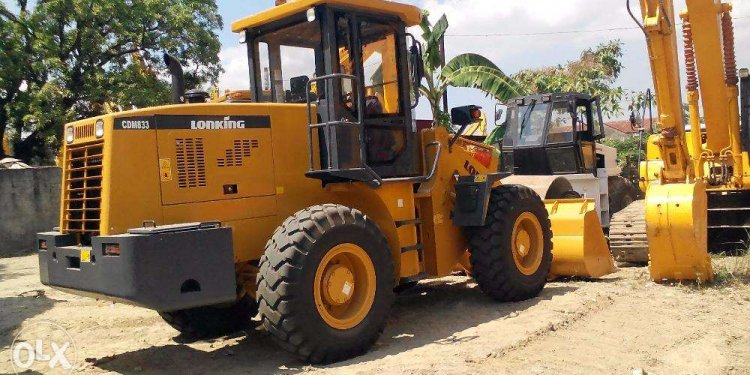 Lonking Wheel Loader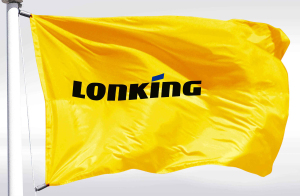 Excavators and wheel loaders sold by IronDirect are produced by Lonking, one of the major construction equipment manufacturers in China and an emerging global player. Lonking is one of IronDirect's value-priced brands, offering equipment that is purpose-built for North America, paired with IronDirect's warranty, inspection, and support tools.
"Our Lonking machines offer outstanding quality and value, " said IronDirect president Tim Frank. "They are built for the North American market with brand-name components contractors trust, including Cummins, Kawasaki, and ZF."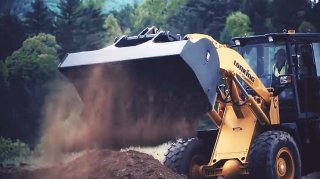 Lonking has 19 wholly owned subsidiaries and four production facilities that cover more than 44 million square feet. Lonking manufactures and sells more than 500 equipment models, including wheel loaders, excavators, road rollers, forklifts, motor graders, dozers, and skid steer loaders. Wheel loaders comprise more than half of Lonking's global sales. Lonking produces gear boxes, torque converters, axles, hydraulic components, gear pipes, drive shafts and other core components.
IronDirect currently sells four Lonking excavator models from 14 to 48 metric tons: the CDM6150, CDM6235, CDM6365E, and CDM6485. These excavators have Cummins Tier 3 engines and Kawasaki pumps and valves. IronDirect also sells two models of Lonking wheel loaders: the 3.0 cubic yard CDM835N, and the 4 cubic yard CDM858N. The wheel loaders feature Cummins Tier 3 engines, ZF transmissions and limited-slip axles.
The IronDirect.com e-commerce site has full pricing visibility and a 360-degree video tour for each model. Each machine comes with DirecTrac™ telematics with three years of service, a two-year full-machine warranty, and a free kit of maintenance parts for the first 1, 000 hours.
Founded in 1993, Lonking ranked No. 33 on the 2016 Yellow Table ranking of the world's Top 50 construction equipment brands. It ranked 28th in 2013, before the Chinese equipment market entered a recession. Lonking is one of the top 3 global wheel loader manufacturers. Lonking equipment is distributed in more than 40 countries around the world.
Share this article
Related Posts