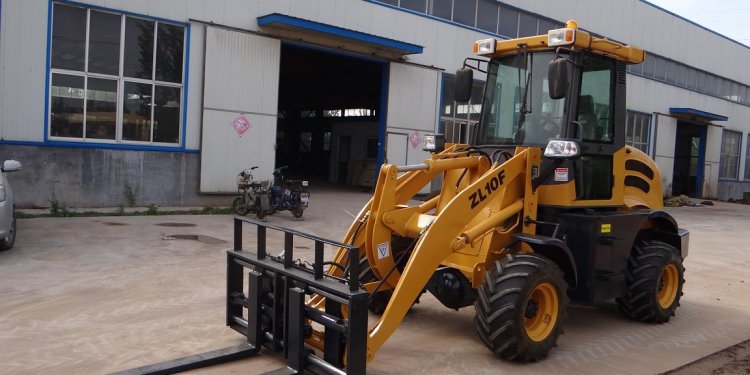 Front Wheel Loader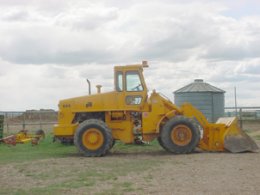 You might have seen this kind of tractor on the side of the road doing highway construction before. It is amazing how handy something like this is around your basic cattle ranch. If you can imagine the many miles of trails that need to be maintained, you would begin to understand the importance of this tool. There are many other chores we utilize this machinery for. For instance, a couple of hundred cattle, hanging out in a corral for a while generate a prodigious quantity of manure. This tractor deals with such materials in a rapid efficient manner. Additionally, as you saw on the previous page, the Bliss Family has an addiction to moving 3 ton boulders around for their gardens. This tractor does the job admirably. The farm uses of this tractor are endless.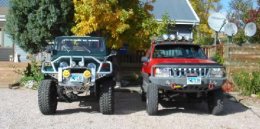 We have clamp on fork lift tines that will attach to the bucket that do a wonderful job of loading half ton bales of hay for feeding cattle and horses. This gadget also facilitates the easy unloading of the various ranch trailers that we fill up with such diverse things as cattle panels, building materials and farm equipment. This kind of machinery is invaluable for running a ranch. Neighbors have been known to request it's services too. I call all such equipment "community property" as all of the ranches out here swap equipment and help each other when they can.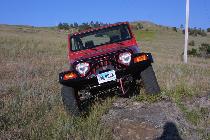 More of America should operate on this principle.
These two jeeps are highly modified for use to get me and my guests back and forth to the dinosaur sites. The left 1977 CJ-7 has a Chevy 350 V-8 under the hood, a great drive train and plenty of rock crawling experience under it's belt. The 1994 Grand Cherokee has a 5.2 litter V-8, nothing stock behind the transmission and is definitely built for family comfort while climbing over boulders.
Here is my son's 2006 Jeep Rubicon Unlimited. You will notice the first thing we do with a new vehicle is put on a strong rock bumper and a winch. This very capable mostly stock jeep will do things that the more modified jeeps won't like be stable on a sidehill. It has been a great second vehicle for Chris. Chris drives 45 miles one way to high school almost every day. The first 15 miles of that trip is gravel/mud/snowy/slick dirt roads.
My supercharged 99 Superduty (background). It has a 6 inch lift, triple shocks up front, 35 inch XT tires, and a Paxton Novi 2000 supercharger...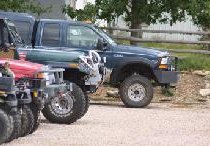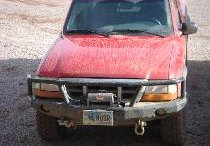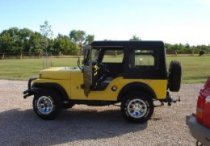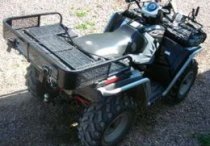 Share this article
Related Posts