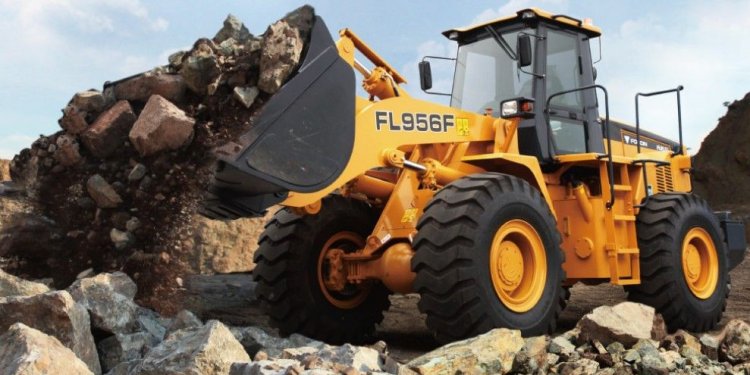 Foton Wheel Loader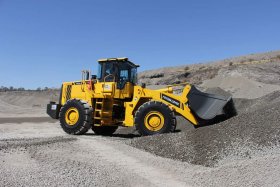 The Du Randt Group of companies has become a house-hold name in the selling and refurbishment of earthmoving equipment as well as the hire of equipment to the construction and building industries.
The group are also the sole distributors of Foton Lovol Wheel loaders. Hire SA visited the company late last year to find out more about Foton Lovol wheel loaders and editor, Cherry Ellis put the FL966-11 through its paces.
Originally from China, the machine weighs in at 20 640kg with a rated payload of 6 000kg. The rated bucket capacity (struck) is 3.4m with a maximum breakout-force of 210kN. These loaders are robust and reliable; they are perfect for the African market with uncomplicated mechanics and no electronics which leads to easy maintenance.
Working with the machine, Ellis said, "This machine has the power that one would need to work in a quarry or coal application. Operators will find the wheel loader extremely user-friendly and will have no problem to adapt to the Foton Lovol's controls if the operator has worked on other wheel loaders."
Another plus is that the Foton Lovol FL966-II comes standard with L5 tyres which make it ideal for quarry and coal applications. Fitted with a Weichai WD10G240E21 engine, it delivers 175Kw at 2 200rpm. These engines are not unfamiliar to South Africa and deliver on their reliability and are very fuel efficient.
"The cab is spacious and what I found extremely helpful is the large front window, which gives a clear view of the work site and creates a fast, efficient and safe loading machine any application."
This wheel loader comes standard with a 3 000 hours/24 month factory warranty in addition to a full complement of genuine parts warehouse on Dura Equipment's premises, valued between R14-15 million. Dura can back up the product with well-qualified and equipped technicians available 27/7 to ensure the customers downtime is kept to the absolute minimum.
"After working with the machine on site in Boksburg, I can clearly see why Dura Equipment Sales live up to their promise of robust, reliable and trusted loaders. The Foton Lovol FL966-II gets the thumbs up from Hire SA, " said Ellis.
Aside from its head office in Johannesburg, Dura Equipment Sales also has dealers in KwaZulu-Natal, the Western Cape and North West ensuring the equipment is available and supported throughout the country.
Share this article
Related Posts