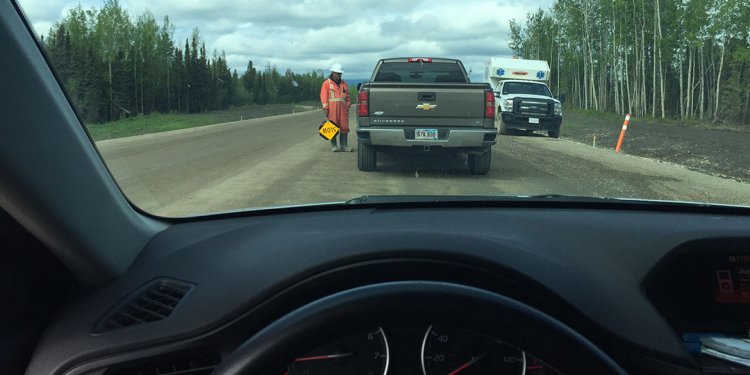 Dirt road construction
The Mexico 1 toll road between Rosarito and Ensenada is currently under construction around Salsipuedes. Northbound and southbound traffic share the same side of the highway for a few kilometers. Please drive slowly and with caution.
There's road work being done on Mex 3 between Tecate and Valle de Guadalupe just north of Valle de Guadalupe. They are working to expand the road so expect road work and a few easy detours on dirt roads that run parallel to the road.
The Ensenada bypass that is planned to go from the northern route of Mex 3 near Valle de Guadalupe to Maneadero is only partially completed and open to local traffic. No word on when construction will be complete.
They are widening the road through the Valle de Santo Tomás so expect construction and dirt detours. Drive slowly and expect minor delays. Be careful after heavy rains and do not drive this section at night.
The paved road on Mex 5 from San Felipe to Puertecitos is in rough condition. The road has been erroded in many areas and there are potholes. Drive slowly as the numerous vados and dips can sneak up on you as well.
Mex 5 from Puertecitos to Gonzaga Bay is paved and in great condition. The paved road continues to Mex 1 for about 20 kilometers past Gonzaga. The construction crews are actively working to complete the paving to Mex 1. Take care on the dirt road and only drive during daylight hours.
Mex 1 is in very rough condition with pot holes and worn roads from around Km. 133 north of Cataviña to the turn off for Bahía de los Ángeles at Km. 280. Stretches of the road have been patched, but expect rough road conditions for about 150 kilometers.
There are detours in the two vados north and south of Cataviña.
Share this article
Related Posts