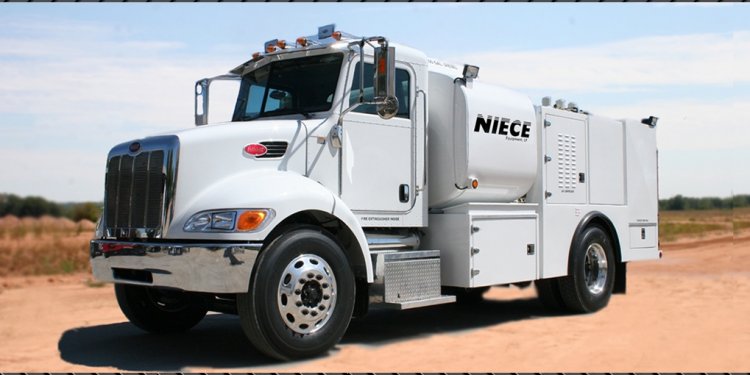 Water Trucks Australia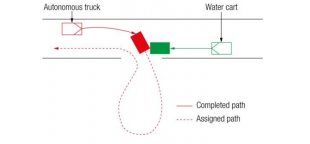 An autonomous haul truck and a manned water cart have collided on BHP's Jimblebar iron ore mine site.
The incident marks one of the first collision accidents involving an unmanned vehicle.
According to the WA Department of Mines and Petroleum, the control room operator had programmed the autonomous haul truck to turn right at a pre-defined intersection and carry out a loop so it could be repositioned underneath an excavator on the pit floor.
While the intersection and loop existed in the control system, it was not physically signposted or marked on the ground to notify worker operated vehicles.
"A manned water cart was travelling in the opposite direction when the autonomous truck was about to turn right, the water cart driver was not aware of the autonomous truck's pre-assigned path and – on recognising it – tried to take evasive action, " the DMP report states.
"On detecting the water cart in its assigned path of travel, the autonomous truck's speed (about 40 kilometres per hour) and response time meant it could not prevent the collision.
"The two vehicles collided, resulting in significant damage to the autonomous truck; the water cart driver received minor injuries."
It went on to state that change management processes for planning and assigning roads in the control system were inadequate, and that while an awareness system had been installed in the water cart to allow drivers to monitor autonomous trucks' paths at the time of the collision the water cart driver was not aware of the intended actions of the autonomous truck.
BHP confirmed the incident occured on one of their operations – albeit a year ago – telling Australian Mining that "in August 2014, a manned water cart and an autonomous truck collided at BHP Billiton Iron Ore's Autonomous Haulage Production Trial at Jimblebar.
"No one was injured as a result of the incident.
"A thorough investigation into the incident has been conducted and measures have been implemented to prevent the incident from occurring again."
The spokesperson added that this one-off incident has not dampened the miner's push into automation, stating that "autonomous operations at Jimblebar are ongoing".
The DMP went on to call for the elimination, or at the very least mitigation, of manned activities within autonomous mining areas.
Share this article
Related Posts