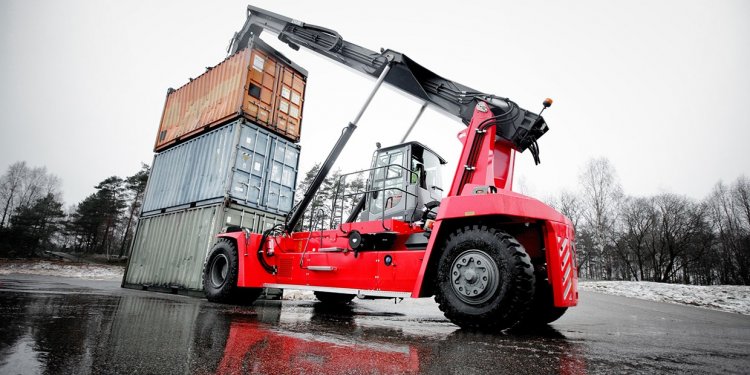 Different types of Forklift trucks
The term forklift truck is a fairly broad term that can be used for a number of different vehicles. When people think of forklifts, they usually imagine the small vehicle with two forks on the front that's used for lifting pallets. However, forklift trucks come in a number of different sizes and models. Here are some of the most popular types of forklift trucks.
Class I: Electric Motor Rider Trucks
The following are examples of Class I powered industrial trucks.
Lift Code 1: Counterbalanced Rider Type, Stand Up.
Lift Code 6: Counterbalanced Rider, Pneumatic or Either Type Tire, Sit Down.
Lift Code 5: Counterbalanced Rider, Cushion Tires, Sit Down.
Counterbalance Forklift Truck
This is the proper name of the traditional forklift that everyone is familiar with. It's called a counterbalance forklift because the load that's being carried in the front is counterbalanced by a heavy weight mounted on the back of the vehicle. The forks are often attached to a mast that can raise the load several feet up off the ground. This makes it easier to move the load, plus some masts are high enough that the load can be placed on the second level of a shelving system.
Counterbalance forklift trucks can be powered by gas, diesel, or electric batteries. They are often used in warehouses, construction sites, and other shipping/storage facilities.
Lift Code 4: Three Wheel Electric Trucks, Sit Down.
The Three-Wheel Counterbalance Forklift
This type of forklift is very similar to the standard counterbalance forklift with one exception: it features a third wheel located in the middle of the back part of the forklift. This gives the vehicle much more maneuverability. While standard counterbalance forklifts need a good amount of space to make turns, a three-wheel forklift can actually spin in a very tight circle.
Three-wheeled counterbalance forklifts are mainly used in warehouses and loading docks where there isn't much room for maneuvering or turning.
Class II: Electric Motor Narrow Aisle Trucks
The following are examples of Class II powered industrial trucks.
Lift Code 1: High Lift Straddle.
Lift Code 2: Order Picker.
Lift Code 3: Reach Type Outrigger.
Lift Code 6: Low Lift Platform.
Lift Code 6: Low Lift Pallet.
Powered Hand Truck
This is basically the same as a hand pallet truck except it includes a small electric motor. This motor does the work of lifting the load and moving the hand truck. The operator guides it, but doesn't have to actually push the load.
Lift Code 4: Side Loaders: Platforms.
Lift Code 4: Side Loaders: High Lift Pallet.
Lift Code 4: Turret Trucks.
Specialty Trucks
These are just the most common types of forklift trucks. There are some specialty trucks that are used in specific industries or in certain settings, such as a sideloader that picks up and carries pallets to the side of the vehicle instead of in the front. Teletrucks, a new type of forklift, have an extending mast that is connected to a boom instead of a straight mast, giving them a wider range of motion.
Class III: Electric Motor Hand Trucks or Hand/Rider Trucks
The following are examples of Class III powered industrial trucks.
Share this article
Related Posts