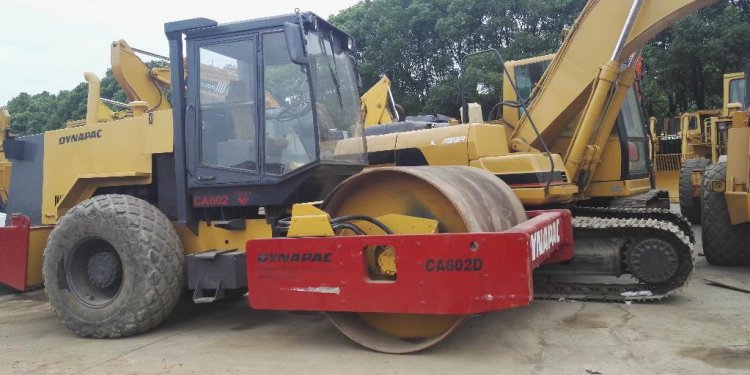 Single Drum rollers
BOMAG has the correct choice of single drum roller for all compaction work in earthworks and road construction.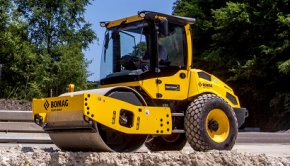 A single drum roller is equipped with a roller drum and rear pneumatic rubber tires. The drum and tyre sections are connected by a rigid frame or articulated joint. The driver's cab is mounted in the middle of the roller and the engine compartment is located behind this. From this position the driver has an excellent overview over the machine and work area.
A scraper directly mounted on the drum prevents soil build-up on the surface. To increase compaction power an additional weight is attached to the rear of the roller.
Single drum rollers are usually powered by a diesel engine, and incorporate a vibration unit and a driver's cab with ROPS. Depending on the model, the operating weight ranges between 4.5 and 18 tonne with power ranging from 22 to 158 kW.
BOMAG single drum rollers
BOMAG single drum rollers are robust, versatile and compactly designed. Applications include pipeline construction, sub-bases, embankments, backfill and earthworks. Where soils are to be compacted under confined conditions the compact dimensions and excellent compaction performance of these models come to the fore.
Some models can be equipped with the VARIOCONTROL vibration system. By automatically selecting the best amplitudes and thus the compaction energy these BOMAG rollers enjoy a global reputation for excellence.
A high amplitude of up to 2.5 mm generates maximum compaction forces for added-depth compaction on earthworks and dam projects. For urban use or close to bridges compaction forces can be manually limited so that vibration loads on adjacent structures are reduced. All BOMAG single drum rollers with VARIOCONTROL are equipped with the BTM prof measuring system as standard.
The BOMAG single drum model fitted with a special rock crusher drum is used for the pulverization and compaction of soft and medium-hard rock materials. Material can be crushed and compacted simultaneously. Rock crusher drums feature a vibration system with high dynamic compaction force (up to 500 kN) and 200 mm high special tamping feet and cutters.
Single drum rollers with vibratory extension plates are used to compact soils which loosen at the surface including uniform sands and crushed road construction material.
Share this article
Related Posts