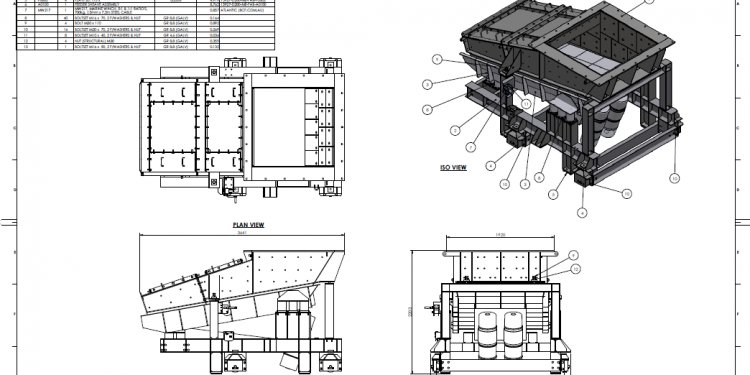 Crusher Feeder
McLanahan Feeder-Breakers incorporate a chain and flight drag conveyor and a rotating, horizontal pick roll to perform primary size reduction and to feed a belt conveyor or secondary crusher at a specific rate. Drag Chain Feeders are the same machine without the breaker assembly and drive.
These machines are ideal for the primary reduction of ROM coal, coke, salt, gypsum, potash and other friable minerals. Feeder-Breakers are designed with an electro-mechanical breaker drive, utilizing a torque control coupling and either an electro-mechanical or hydraulic conveyor drive.
Custom engineered to meet the requirements of each application, both Drag Feeders and Feeder-Breakers are available in many sizes and configurations, including single and dual drag stationary units, crawler-mounted units for underground mining, and stockpile reclaim units. All of these are available with or without the breaker.
Base frames manufactured from fabricated steel, designed to withstand harsh mining environments
Engineering-class outboard roller chains of appropriate pitch and strength flanking solid steel flight bars to form the conveyor
AR steel, replaceable deck liners plug welded to the deck plate
Direct, shaft-mounted mechanical drives with torque control coupling and direct hydraulic drives eliminate noisy, problematic chain drives and shear pins
Adjustable breaker height settings
Share this article
Related Posts