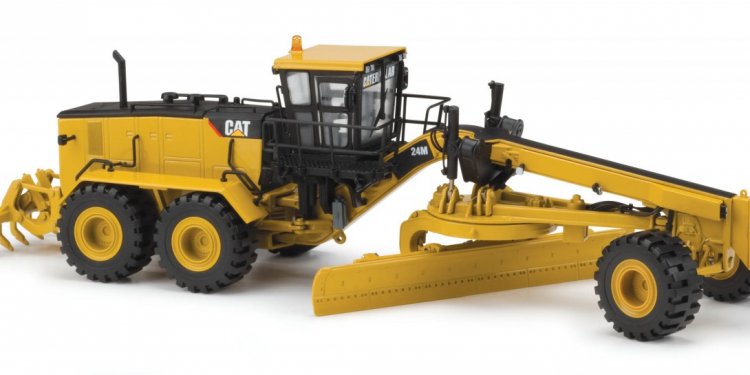 24M Motor Grader
Designed with protection in mind
Operator Presence Monitoring System
Keeps the parking brake engaged and hydraulic implements disabled until the operator is initially seated and the machine is ready for operation.
Speed Sensitive Steering
Makes steering less sensitive as ground speed increases for greater operator confidence and control.
Secondary Steering System
Automatically engages a mechanical pump driven by transmission output so the operator can steer the machine to a stop.
Hydraulic Lockout
Disables all implement functions while still providing machine steering control. This safety feature is especially useful while roading.
Brake Systems
Brakes are located at each tandem wheel to eliminate braking loads on the power train. Redundant brake systems utilize accumulators to enable stopping in case of engine failure.
Walkways and Grab Rails
Perforated steel tandem walkways and conveniently located grab rails offer a sturdy platform and support for moving on, off and around the machine. Lighting can be activated from ground level and turned off via in-cab switch.
Object Detection
Optional camera and radar system alerts operator via an in-cab display if any objects are in close proximity when the machine is in reverse. The scalable system allows cameras and a display to be installed initially and radar to be added later for additional functionality.
Front and Rear Cameras
Cameras with in-cab monitors are available to further enhance lines of sight to help increase operator awareness of their surroundings.
Circle Drive Slip Clutch
Protects the drawbar, circle and moldboard from shock loads when the blade encounters an immovable object. This standard feature also reduces the possibility of abrupt directional changes in poor traction conditions.
Blade Lift Accumulators
Help absorb impact loads to the moldboard by allowing vertical blade travel. This standard feature helps reduce unnecessary wear and also help reduce impact loading for enhanced operator safety.
Other Safety Features
Grouped, ground level service points
Laminated front window glass
Optional LED Lighting
Ground-level electrical disconnect switch
Ground-level engine shutoff switch
Optional dual access platform with emergency egress ladder
Dual exits
Auxiliary equipment mounting area
Share this article
Related Posts