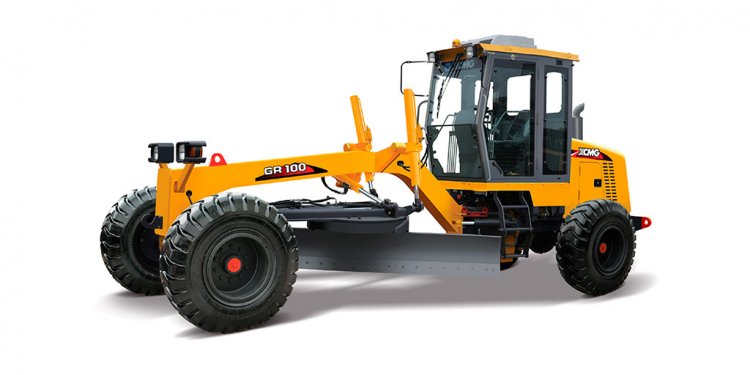 XCMG Motor Grader
Rated Power: 125KW(170hp)/2200rpm
Engine Model: Shangchai D6114ZGB
Operating Weight:15000 kg
Photos
2.Why choose FOTMA.
FOTMA is 10 year Gold Member at Made In China!
FOTMA is 11 year Gold Member at Aliaba!
FOTMA is the big dealer of XCMG
FOTMA has full experience with XCMG HDD rig
FOTMA is a professional supplier of all brands of construction machinery especially XCMG.
FOTMA has 10 years experience with construction machinery and equipment.
FOTMA can supply the best price and professional service
FOTMA has good reputation with all world customers!
3.Introduction
XCMG Motor grader, A/C, Shangchai ort Cummins engine, 135HP to 300HP power, ZF or Hangchi trasmission, Mertor or ZF axle. Front dozer and rear ripper also can be add in our motor graders.
Motor grader model: GR135, GR165, GR180, GR200, GR215, GR300, GH205, GH215, GR215A.
XCMG motor grader with CE certificate are also avaiable from us.
4.Specification
Model
GR1653
Specification
Engine model
Shangchai D6114ZGB
Rated power/speed
125KW(170hp)/2200rpm
Dimension(L*W*H)
Standard mm
9242*2601*3430
Operating weight
Standard kg
15000
Module Weight on front wheels
kg
4500
Module Weight on rear wheels
10500
Tire size
17.5-25 RP12
Min.ground clearance
mm
430
Distance between front and rear axles
6266
Distance between middle and rear axles
1639
Operating specification
Max.steering angle of front wheels
±45°
Max.lean angle of front wheels
±17°
Max.oscillation angle of front axle
±15°
Frame articulation angle
±25°
Min.turning radius using articulation
7.8
Blade
Maximum lift above ground mm
460
Maximum depth of cutting mm
500
Maximun blade posting angle
90°
Blade cutting angle
28°~70°
Circle reversing rotation
360°
Performance specification
Travelling speed, forward
km/h
5. 8. 11. 19. 23. 38
Travelling speed, reverse
5. 11. 23
Max.tractive force
KN
77
Max.gradeability
20°
Share this article
Related Posts