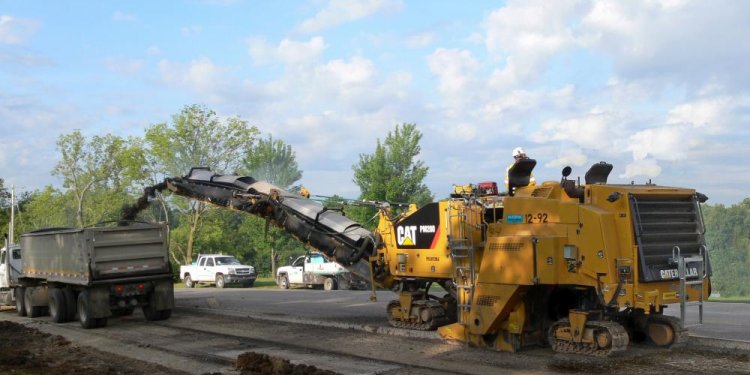 Cold milling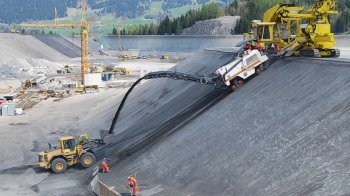 Versatile, efficient range of applications
Different types of milling drums – such as the ECO cutter or fine milling drum – enable a wide variety of milling operations in asphalt rehabilitation. In addition, cold milling machines can be equipped with special features making them suitable for operations in concrete or rock. Examples of use in rock operations include levelling foundations, lowering track beds or lowering tunnel floors. Other special modifications enable the machines to be used for milling the steep slopes of artificial lakes, canals or balancing reservoirs at slope angles of up to 35 degrees. Cold milling machines are frequently also used to cut slots and grooves or produce trenches in pipeline construction. In short: our machines offer a tremendous range of applications.
Milling on the steep slope of a water reservoir.
Milling operation in a building with low ceiling height and a floor of limited bearing capacity.
Removing surface deformations by means of fine milling.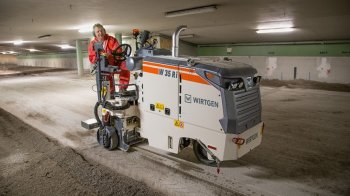 Milling off a concrete surface on company premises.
Removing road markings.
Precise milling around road fixtures without the need for additional manual reworking.
Milling off the surface of a cinder football pitch.
Each market is unique in that it has its own, very specific needs. To cater to these needs with customized products and solutions, WIRTGEN offers a comprehensive range of products: the portfolio of cold milling machines includes a multitude of models which fully meet the various market-specific requirements. And WIRTGEN's high level of customer-driven engineering expertise guarantees innovations in line with market demands.
The W 200 Hi with hydraulically movable milling drum is selling particularly well in Japan.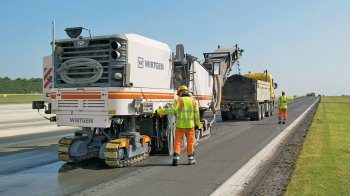 The 3.8-m wide milling drum unit caters to the large road widths typical for the USA.
Using laser or 3D control in the milling process complies with the high standards that are applicable in Western Europe.
Very successful in China: the tried-and-tested W 35 DC and W 2000 models
The W 50 H and W 100 H have been redesigned from the ground up to cater to the requirements of countries across Asia.
WIRTGEN realizes economically viable, cutting-edge solutions catering not only to road widths, maximum transport weights or maximum emission levels permissible under applicable law but also to regional climates and infrastructure.
In Japan, for example, road lanes frequently need to be milled off flush to kerb on both sides without the cold milling machine performing any turning manoeuvres. The W 200 Hi is the ideal choice for this job as it offers two zero-clearance sides. In addition, the W 200 Hi features state-of-the-art engine technology to comply with the stringent specifications of emission standard US Tier 4f applicable in Japan.
Environmental friendly machine technology
WIRTGEN is very strongly committed to actively protecting both the environment and natural resources. Reclaimed asphalt pavement is a valuable recycling material that is fully reused in the production of asphalt mixes. Large milling machines featuring the Dual Engine Concept enable the second engine to be switched off in accordance with job requirements to save fuel and reduce exhaust emissions. Needless to say that our fuel-efficient diesel engines comply with current international exhaust emission standards. The WIDRIVE machine management system, which relieves the operator of a significant part of his workload, offers numerous automated features to ensure a fuel-efficient and low-emission milling process.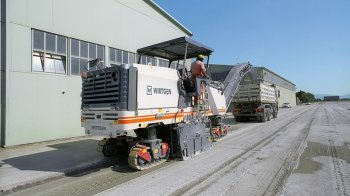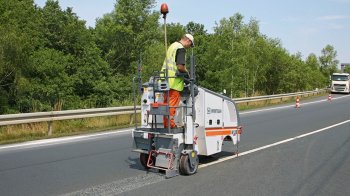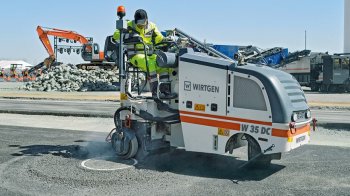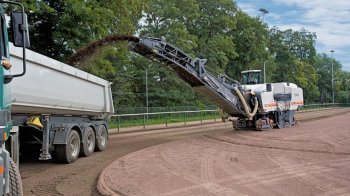 Share this article
Related Posts