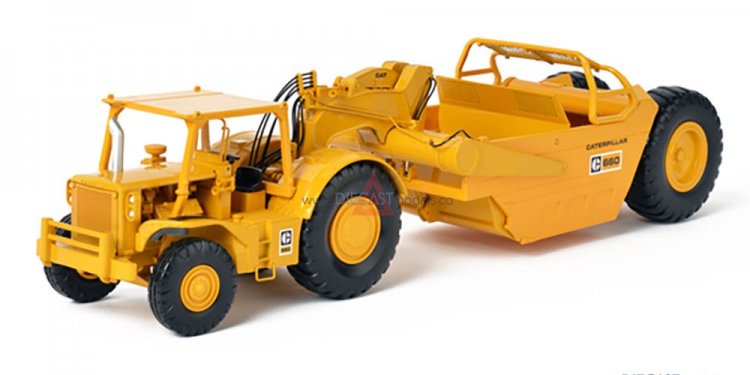 Cat Loaders models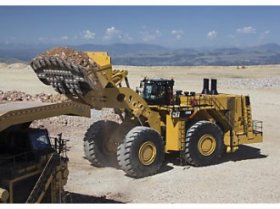 Release Number: 16PR15
The new Cat® M-Series Small Wheel Loaders—926M, 930M and 938M—build on the success of K-Series predecessor models—924K, 930K and 938K— with engineering refinements that include new engines meeting Tier 4 Final emission standards and new options and features that further enhance value, operator comfort, and safety. Innovative features introduced with the K-Series carry over to the new M-Series family.
926M replaces 924K
With the M-Series introduction, the nomenclature for the smallest model in the family changes from 924 to 926, reflecting the increased capabilities of the new model, compared with those of the 924H and 924Hz. All three new models have increased engine power and higher tip loads for improved performance.
Efficient Drive Train/Selectable Power Modes
A new Cat C7.1 ACERT™ engine powers the three new M-Series wheel loaders and has a clean emissions module designed to require no operator intervention and causing no disruption of work cycles. The module uses a fit-for-life diesel particulate filter (DPF) and a selective catalytic reduction system, which requires only the addition of diesel exhaust fluid. Regeneration of the DPF occurs passively at a low temperature.
The step-less, four-range, electronically controlled, intelligent hydrostatic drive system has been further enhanced to include operator selected power-train modes including a conventional Hystat mode with aggressive engine braking, refined Torque Converter mode allowing the machine to free wheel down hills and around grades, and an Ice mode setting tuned to maximize control in slippery underfoot conditions. Testing shows that the Torque Converter mode can save up to 5 percent additional fuel in load-and-carry applications and is the factory default setting.
M-Series models are efficiently powerful and offer hybrid-type fuel savings by using new power modes, selected via the soft touch button panel:
Standard mode offers the same power as K-Series models in ranges 1, 2 and 3 and features a Power-By-Range logic that boosts the available power in range 4 for improved roading speed on uphill grades. In this mode, the engine runs at a lower maximum speed (1, 600 rpm versus 1, 800-rpm high idle) with no compromise in peak ground speed. The 200-rpm reduction in engine speed is a key enabler to additional fuel savings, compared with K-Series models. Testing shows up to 5 percent fuel savings in composite-work cycles and up to 10 percent fuel savings in specific applications, such as roading, long load-and-carry applications, and snow clearing. The lower maximum engine speed also significantly reduces in-cab sound levels.
Performance mode boosts engine speed to 1, 800 rpm to achieve maximum engine power in all speed ranges. More power is available for multi-function work, and the resulting increases in hydraulic speed and power allow higher production.
Cat Product Link™ standard
The Caterpillar enterprise telematics solution enables customers, dealers, and enterprise users to determine the location, operation, and condition of connected Cat products. Product Link helps lower owning and operating costs, and the system offers daily operations support and information for business decisions. Through the solution's detailed asset management, customers can see fuel status, work time versus idle time, and upcoming service needs. Included is a three-year subscription to the web-based VisionLink® interface, via cellular or satellite connection, for generating summary reports that assist in effective fleet management.
New Generation II Loader Linkage/Smooth Hydraulics
The Caterpillar patented, Generation II Optimized Z-bar loader linkage on the M-Series models delivers the performance and breakout forces of a traditional Z-bar linkage with the parallelism and load- handling capability of a tool carrier. The Generation II lift-arm design, launched with late-model K-Series machines, enhances overall forward visibility, and the redesigned torque tube on standard lift linkages maximizes visibility when the linkage is above the level-arm position. Higher tipping load ratings for the M-Series small wheel loader models, versus the K-Series, also allow the new models to comfortably handle heavier payloads.
Electro-hydraulic controls, combined with independent, dedicated, load-sensing variable- displacement pumps for the implement and the steering circuits carry over from the K-Series. The M-Series hydraulic system enhances multifunction performance and allows features such as fine-mode control for fork and material-handling work, push-button programming of lift, tilt, and lower kick-outs, and electronic dampening at cylinder-end stroke and kick out positions. Controls also allow a new feature, Perfect Parallelism, which uses input from rotary sensors in the linkage to provide level lift with ± 2-degree accuracy for improved site lines to fork tips and improved performance in material handling applications.
Operator safety and customization
The M-Series small wheel loaders also introduce several new optional features designed to enhance productivity, operator safety, and serviceability. An available LED light package includes front and rear LED auxiliary work lights, engine-bay LED lights to illuminate routine service points, such as oil and coolant levels, and lighting to illuminate the fuel area. A new Object Detection System is available that uses radar and provides both visual and audible alarms to warn the operator of objects close to the rear of the machine.
The class-leading operator station introduced with K-Series models is further refined to ensure all-day comfort and safety for the operator. Larger external mirrors feature a lower parabolic section that allows visibility to the rear tires at ground level, improving safety when working around trenches and when loading machines on trailers.
Operators also can customize M-Series controls by using the new, redesigned secondary display, which is standard on European models. The secondary display is now larger, providing more customization and information. New features available through the secondary display include coded start and operator profiles, application profiles, service-mode and preventive maintenance alerts, independent flow adjustment for third and fourth hydraulic functions, directional-shift response, ride-control activation speed, automatic-lubrication intervals, bucket- float activation, feather-catch mode, rack snubbing, multiple camera inputs, Perfect Parallelism, diesel exhaust fluid (DEF) level, and remaining time until fuel fill.
Serviceability
Servicing the new M-Series small wheel loaders is facilitated with Product Link, which allows Service Mode and Preventive Maintenance Alerts features for tracking scheduled maintenance. An optional Integrated Auto-lube system allows automatic greasing of linkage pin joints, including bucket pins, articulation hitch, steering cylinders and rear axle trunnions. The DEF tank is easily accessible on the right side of the machine. M-Series models also are compatible with bio-fuel blends up to B20.
Share this article
Related Posts