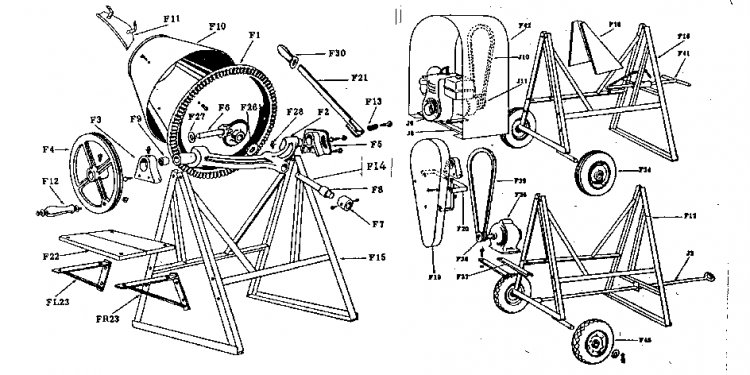 Craftsman Cement Mixer
Craftsman produces some of the most trusted tools and equipment on the market and Craftsman's cement mixers are no exception. Designed to keep on going no matter how long the work day lasts, these cement mixers require the best quality parts to continue operating as intended. Let Sears PartsDirect deliver the parts you need so you can get back to work.
Built to Last
Craftsman's equipment is constructed using high quality materials designed to last for years. Don't compromise the life spans of these cement mixers by using anything less than the manufacturer approved Craftsman cement mixer parts available from Sears PartsDirect.
Rugged and Portable
Craftsman's range of cement mixers are portable and compact but rugged enough to tackle nearly any job. However, even the toughest piece of equipment can break down after extended use. Whether you've lost a bolt and nut or need a replacement component for the motor, don't spend hours searching elsewhere. Sears PartsDirect's database of Craftsman cement mixer parts includes detailed diagrams to help you find just the part you need for your model.
Reliable Parts Shipped Fast
Your time is important, and so is receiving the replacement mixer parts you need. When you shop with Sears PartsDirect, you will receive your approved replacement parts fast from one of the warehouses located throughout the United States. Choose the shipping option that suits your needs, and rest assured that you will be prepared for your next project in no time.
Don't fall behind on important home improvements or repairs because of broken equipment. Get in contact with Sears PartsDirect and get the parts and components you need for the most popular models of Craftsman cement mixers. Choose your model from the list above, click the chat button, or call 1-800-252-1698.
Share this article
Related Posts