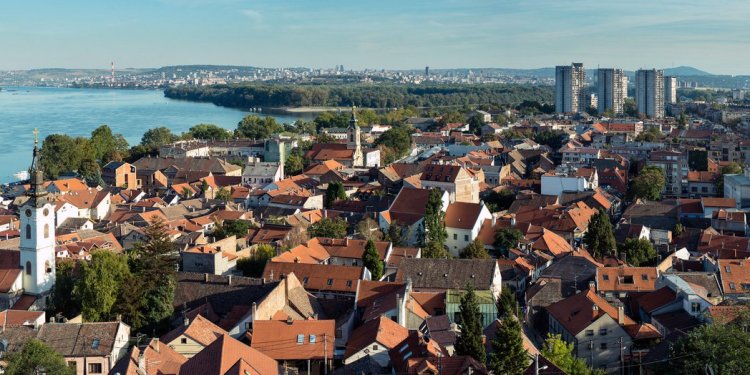 Hand operated Cement Mixer
This machine is innovative and indispensible for Farmers, Brick Makers, Contractors and the Do-It-Yourself home builder. Designed for the real world, it fits in a pickup, fits your job and fits your budget.
With a robust 140 litre drum, this solid machine can mix a full wheelbarrow (65 litres) of concrete at a time. Mixing is fast and complete as the 21 chain "fingers" do their work.
Early prototype Concrete Mixer (shown right). This model has been replaced by one with 5 handles to increase ergonomic efficiency but the basic layout remains the same. The hand operated Concrete Mixer can properly mix 65 (wet) Litres of concrete in about 45 seconds. It takes less than half the total energy of shovel-mixing, does it in half the time and with only half the variation in cured strength (Univ. of Witwatersrand tests).
Saving effort and speeding up the job is what Appropriate Technology is all about. This mixer has all ball bearing mounts, a 2.5mm thick steel drum and is portable enough to carry to the job site with two men.
Mixing is done with 21 chains rather than the usual 3 paddles. It can produce "dry" mixes for making blocks and bricks in about 90 seconds, with a capacity of over one wheelbarrow at a time. It can mix enough material for a typical 3-per-drop 9 inch hollow manual block making machine. This is more than 15 tons of mix per day. Such a production center would take 5 people to run and feed the mixer and 2 for the machine (such as a Wilkinson Block Maker). No engines or motors are used on such an operation and could produce 900 to 1000 9 inch blocks per day (20 Kg each).
How to use it
1. First, know your quantities. It is best to have a container for measuring each of the ingredients: water, cement, sand and stone. Place the mixer either next to the sand and stone piles or else where you are working. It is portable so you can pour concrete directly into foundations without using a wheelbarrow at all.
2. Put in the water and sand first to clean off the remains of the last mix. Add the cement and turn the drum about 15 handles (+ 4 turns). The water/sand/cement mixture...
Share this article
Related Posts