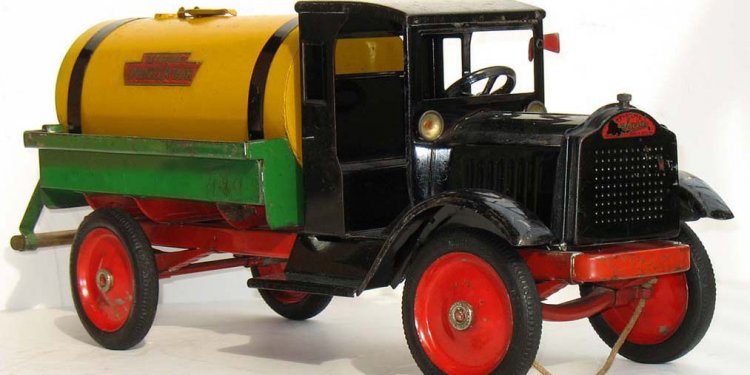 Antique Cement Mixer

Harry's OLD-ENGINE
#4
My Jaeger hit and miss engine as found in Oswego, NY had concrete on the flywheels, but remarkably had much of its original paint and decals. This engine is very similar to an Economy and was made by the Hercules Gas Engine Company for Jaeger.
business in 1912 by purchasing the Holmes Machine Company in Sparta, Michigan and became the Hercules Gas Engine Company. Their engines were sold under a variety of names including Hercules, Economy, Jaeger, Arco, and others. The earliest were manufactured in Sparta. Later operations were moved to Evansville. Some were made in Canada under license to a company in Quebec and sold under the name Forano.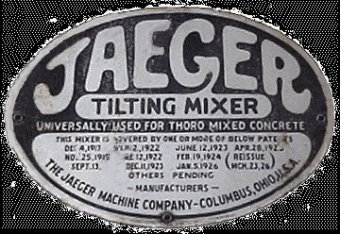 There were several different series of engines manufactured over the years. HP ranged from 1-1/2 to 12 (or 14). Within each series the engines were nearly identical except for physical size.
The various brands differed only in cosmetics. The Hercules and Forano had an oval opening in the water hopper and the corners of the hopper were rounded off while these features on the Economy and others were more rectangular.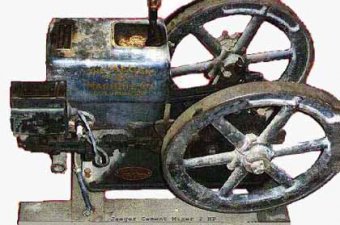 I believe Hercules engines were made up thru the 1930's and sold by Sears under the Economy name for much of this period. In 1934, Sears began to sell an entirely different Economy engine line this time made in Freeport, Illinois by Stover. This engine remained in the Sears line until Stover closed shop in the early 1940's. In 1942 Sears began to sell the Cushman Cub under the economy name.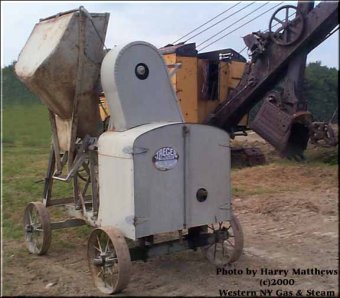 There was also a kerosene version of the Hercules/Economy engines which I think was sold under the name Thermoil.
Although the smaller Hercules/Economy engines are quite common, they become increasingly rare in the larger (7hp - 9hp - 12 hp) sizes. There is a registry of 12 hp Economy engines and the last I heard they were only 25 or 30 currently known to be in the hands of collectors. The 9 hp model was made in somewhat larger numbers than the 12 hp, but is still a
The original paint and decal cleaned up so well, I think I'll paint the flywheels and timing gear black and leave the rest alone. I replaced the lower babbit shells in the crank bearings and it is running fine now. A new gasoline tank under the frame and it will be ready to show.
These audio clips have been observed to automatically loop on Microsoft Internet Explorer with Media Player.
This page is provided as a public service, but it is supported by your purchases
at our Old Engine bookstore. Please check it out.
See also:
Share this article
Related Posts