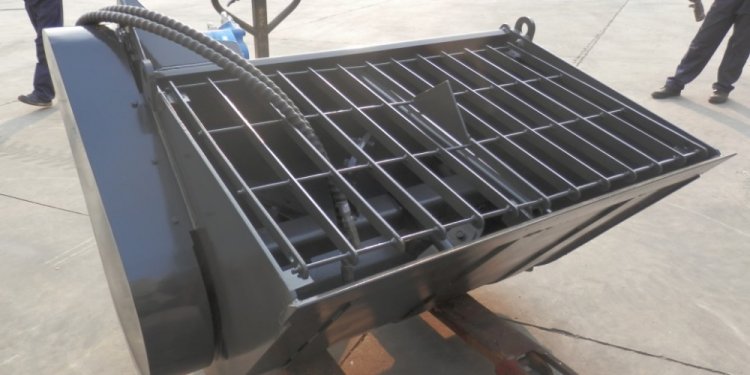 Bobcat Cement Mixer
Capacity: 40-, 60-, 80-lb. bags
The Reusable Concrete Mixing Bag allows you to mix and pour ready mix concrete in one minute. Eliminates the need for a bucket, tools, wheel barrow and clean-up. The small, lightweight mixing bag is ideal for remote projects or hard-to-reach areas of urban and suburban properties.
CreteSheet
Capacity: 80 lb.
This inexpensive, reusable, UV-inhibited polyethylene sheet for one- or two-person concrete mixing and pouring is designed for jobs with restricted access and those requiring 1 cu. yd. of concrete or less.
Stow Collomix
Capacity: 2 to 3 cu. ft.
This line of 10 mixing systems makes quick work of products ranging from grout, concrete and mortar to paint, epoxy dyes and more, all in under 90 seconds. It includes six hand-held single- and dual-speed models and four hand-guided mixing stations. These mixers use forced-action mixing technology for effective mixing from bottom up, top down or parallel, depending on model.
CS Unitec High-Torque Mixers
Capacity: 7 to 35 gal.
CS Unitec has
portable, high-torque mixers for small or large batches as well as battery-powered mixers designed for the jobsite. All the mixers have soft start and variable-speeds for less splashback and rugged paddles that mix from the bottom up, preventing air bubbles. The mixers have a unique, ergonomic design, and the large and small batch mixers attach to portable mixing stands.
Perles Pro Grade Power Mixers
Capacity: 1 to 25 gal.
Perles offers seven models, including heavy-duty single- and double-paddle mixers, for use in concrete, masonry, paint, coatings, tile and related applications. These mixers range in power from 7 to 12 amps.
Worksaver SS-585 Skid-Steer Mixer
Capacity: 5 cu. ft.
The SS-585 Skid-Steer Mixer features all welded steel drum construction with internal paddles to provide uniform mixing and clean dumping. It is ideal for mixing cement, feed, fertilizer, inoculating seed, potting soil and other mixing jobs. Other features include hydraulic motor drive, flow control valve and a direct mount all welded frame to fit all skid steers with "universal style" attachment systems.
Bobcat Concrete Mixer Attachment
Capacity: 9 cu. ft.
The Bobcat concrete mixer attachment lets you mix, transport and dump concrete. Its compact size makes it perfect for sidewalks, driveways, finish work, footings and floors of small buildings, and hard-to-reach or limited-access areas. Remote Attachment Control (RAC) lets the operator mix concrete safely without leaving and re-entering the loader.
Toro Cement Bowl Attachment
Capacity: 200 lb.
The cement bowl attachment for Dingo compact utility loaders allows users to easily haul, mix and pour dry cement. It enables operators to pour footings without disturbing an existing landscape and permits access to areas previously accessible only by hand labor. Auger flighting keeps material in the bowl during mixing.
CE Attachments EDGE Cement Mixer
The EDGE Cement Mixer has a welded steel drum with internal paddles and a 20-in. drum opening. It also features a standard universal skid steer mount and removable parking stands for storage.
Miniveyor Systems Portable Cement Mixer
Capacity: 225 and 500 lb.
The Miniveyor Portable Cement Mixer is available in hydraulic or 110 VAC Electric models. The 110 lb., 40-in. tall mixer has a 31 rpm, shatter-proof plastic drum. Flow requirements for the mixer are 5 to 8 gpm; maximum pressure is 2, 250 psi.
Blastcrete Mixer Attachment
The hydraulic spiral mixer from Blastcrete is designed for plaster, mortar, shotcrete and aggregate concrete mixtures. The mixer offers high speed blending, side discharge and is universal with any skid steer with 12 gpm. Features include a universal mounting plate, 4-ft. chute and manual hydraulic controls.
Stone Construction Champion Mixers
Capacity (Concrete Mixers): 2 to 12 cu. ft.
Capacity (Silo Mixers): 12 and 20 cu. ft.
Stone Construction Equipment offers 12 different Champion Concrete mixers available in standard side- and end-dump versions. Engine options include Briggs & Stratton, Honda, Robin, electric and diesel. Stone also offers two models of heavy-duty mortar mixers powered by a 13-hp Honda engine or a 5-hp electric mortar in 1- and 3-phase configurations.
Ingersoll Rand CM Series Concrete Mixers
Capacity: 1/2 to 1 1/2 bag
Ingersoll Rand CM Series Concrete Mixers incorporate reinforced steel frames and abrasion-resistant drums. The three models are powered by Honda engines that are solidly mounted to the frame.
Essick Mixers
Capacity: 6 and 9 cu. ft.
These concrete mixers from Multiquip are available with steel or poly drums and come with axle springs for less bounce and sway, an oversized dump wheel and a multi-position dump latch. Plaster/mortar mixers are also available and have many of the same features as the concrete mixers.
Whiteman WM120PH
Capacity: 12 cu. ft.
Whiteman's WM120PH mixer with hydraulic drive is available in steel or poly drums and mixes larger and heavier loads. It features a built-in hydraulic safety system and an optional hydraulic dump system. Other standard features include a heavy-duty safety grate with built-in bag cutter, rugged 14-gauge steel engine cover with punched ventilation openings and heavy-duty removable tow tongue.
MBW Mortar Mixers
Capacity: 6 to 12 cu. ft.
The main shaft of the MBW mixers is made of a single piece of 1.63-in. hex steel, and blade arms are held to the main shaft with conforming plates and hardware. A cast iron trunnion and pillow block house a triple seal protection system utilizing both rigid steel washers and flexible synthetic grease seals. An engine shroud of heavy gauge steel provides protection and safety during operation and transport.
Cart-Away MixKing Concrete Trailer
Capacity: 1 3/4 cu. yd.
The MixKing concrete trailer can carry wet mixed or dry materials and dumps into a full-size wheelbarrow. Features include hydraulic rotation and tilt and large internal mixing blades.
Airplaco Pro-Cretor
Capacity: 10 cu. ft.
The Pro-Cretor high-pressure concrete pump/mixer is suitable for concrete restoration, plaster, block fill, grout pumping, tilt-up concrete walls and other applications. Power is provided by a 46-hp diesel engine. All-hydraulic cycling delivers up to 1, 300-psi pressure. Options include a remixer, air compressor, water pump and chemical additive pump.
Pitts Engineering Concrete Titan 125E
Capacity: 1 1/4 cu. ft.
The Titan 125E features an on-board water-washout system and technologically advanced hydraulics. The heavy-built mixing trailer is built for "construction duty" and has a diesel engine with electric start.
Share this article
Related Posts