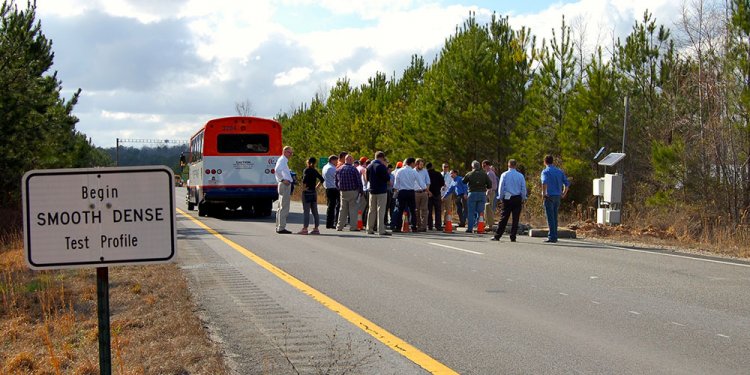 Asphalt Training
Whether it is service and maintenance training or operations and best practices training, our expert service and application personnel can fill that need. We hold our annual Technical Service Schools and Paving Professionals Workshops in the winter months but also do individualized schools throughout the year as well as in the field at our customer's request. The schools consist of classroom training as well as hands-on road construction training.
In December of 2010 we opened our new Training Center located in Chattanooga, TN at our headquarters. The new center consists of 11, 500 square feet (1, 070 square meters) of total space and can hold over 100 people just in the main theater. There are also three breakout rooms, a kitchen and lobby/dining area.
If you have a specific training request please don't hesitate to let your local Roadtec representative know or contact us directly. Most likely we can accommodate your request.
Asphalt Training
Held at the Roadtec facilities in Chattanooga, TN, the Paving Professionals Workshop provides classroom and hands-on instruction in asphalt paving from industry leaders.
Share this article
Related Posts