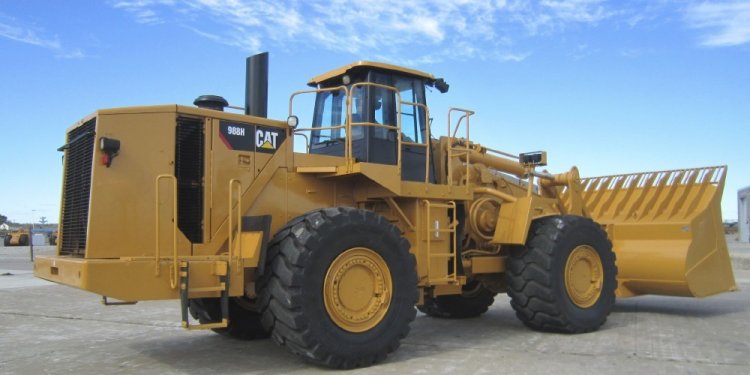 World biggest Wheel Loader
LeTourneau's L-2350 is one of the world's most impressive and awe-inspiring machines that takes tough mine work and makes it look very, very easy. Some people in the construction industry think that the Caterpillar 994 D is the world's biggest mining loader.
But this record was owned by Caterpillar a long time back. Currently, LeTourneau's L-2350 loader is the World's largest rubber-tired, front-end wheel loader. It holds the Guinness World Record for "Biggest Earth Mover."
L-2350 is made by LeTourneau of Longview, Texas, USA. According to the production company, it's both economical and easy-to-use due to its independent four-wheel electric drive. It firmly secures its place as the biggest earth mover in the World, with a payload of 160, 000lbs or 72, 574 kgs – truly an awe-inspiring feat!
This loader has the biggest rubber-tire front loading among other front end loaders. The loader has a massive and powerful 2, 300 horsepower Detroit Diesel or Cummins engine. The fuel tank holds 1050 gallons of diesel. It stands 44 feet high and the operator controls this huge machine, two stories off the ground.
Operational weight of this loader is 258 tons. The engine compartment alone is as big as a family car. The shovel bucket has a very large capacity of 53 cubic yards but the bucket can shovel up 80 tons of material in a single scoop!
Nidhi Goyal
Nidhi is a gold medalist Post Graduate in Atmospheric and Oceanic Sciences. You can also find Nidhi on Google+.
Share this article
Related Posts