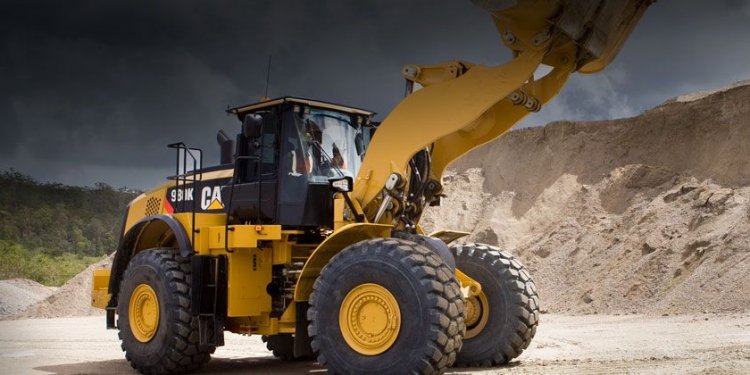 Caterpillar Wheel Loaders
It's all about performance.
Increase Productivity and Fuel Efficiency
Performance Series Buckets are designed for superior performance in a variety of materials. They are engineered to dig into piles quickly and load efficiently. Fill factors are up to 115% so you can get your job done and move on to other tasks. Fast load cycles and fewer trips mean less wear and tear on your machine and keep you working.
The buckets below are part of the Performance Series line. They come in different capacities and widths to fit your loading and carrying needs.
Rock Buckets
Designed for use in bank or face loading of limestone and other unprocessed rock. Application also includes truck and hopper loading for a wide range of quarry materials. GET includes spade nose cutting edge with adapters, half arrow segments, bottom wear plates, boxed wings and side bar protectors.
Heavy Duty Rock Buckets
Designed for use in applications like face loading tightly compacted pit materials or handling materials of moderate abrasion and high impacts. GET are similar to the rock bucket with the additions of cutting edge shrouds and Mechanically Attached Wear Plate system (MAWPs) on wings and underneath the bucket. Base edge end protection, ski plates, additional side wear plates and an extra set of side bar protectors are also included.
Iron Ore Buckets
Designed for use in extremely aggressive applications like face loading. They are built for high abrasion and moderate impact. GET are the same as Heavy Duty Rock buckets, except smaller in bucket capacity to accommodate for the higher density.
Coal Buckets
Designed for use in applications with light density and non-abrasive materials. GET includes a straight base edge with adapters and half arrow segments.
Ground Engaging Tools
Protect expensive components. Reduce your operating costs. Get the most out of your machine's performance. Choose from a variety of performance-built GET like these to meet your application requirements.
CapSure™ Tip Option: Heavy Duty Tip
CapSure Tip Option: Heavy Abrasion Tip
CapSure Tip Option: Coal Tip
CapSure Tip Option: Heavy Penetration Tip
Edge Protection Option: CapSure Shrouds
Edge Protection Option: Half Arrow Segment
CapSure Sidebar Protector
MAWPs – on Side and Bottom
Base End Edge Protector
Adapter Top Cover
Please check out our Parts Catalog for more GET options.
CapSure™ Retention Technology
Simplify GET component replacement with hammerless CapSure retention for fast, easy and safe installation. CapSure tips, shrouds and sidebar protectors are easily locked and unlocked with a 180 degree turn of a 3∕4 inch ratchet.
Share this article
Related Posts