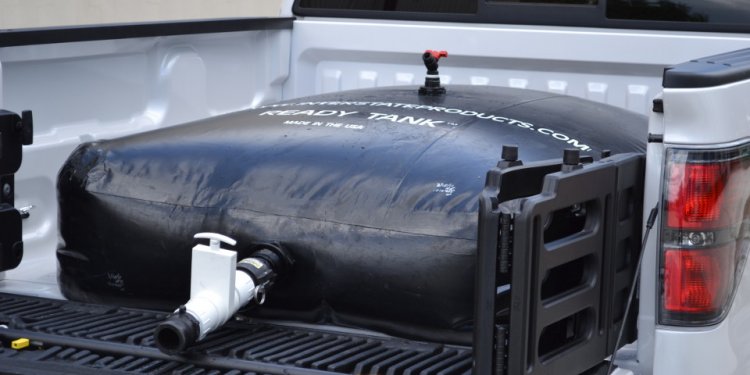 Truck Bed Water bladder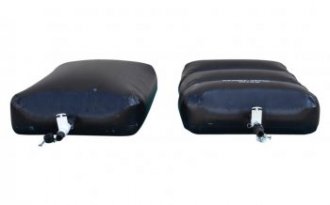 Our tough durable line of Baffled and Un-Baffled Truck Bed Water Bladder are deign to give years of service. Ready Bladder tanks are Ideal for job sites, camping and agricultural use. This tanks are built with Heavy Duty fabrics to insure you get a long lasting reliable tank that can be used to haul water, juices and other non hazardous chemicals for a variety of uses.
We also provide baffled water bladders for transporting water and other non hazardous liquids by truck, trailer or rail. Ready Containment, LLC. manufacturers bladders with built-in interior baffling that helps to stabilize the load. In addition to standard pickup truck sizes we build custom size tanks that can be used on trailers, dump trucks, flatbeds or rail cars. So whether you are looking to haul a hundred gallons or a few thousand gallons we can help.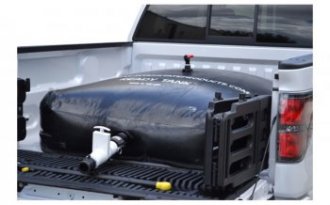 Un-baffled vs. Baffled Truck Water Bladder
Un-baffled and Baffled Truck Water Bladder
Un-baffled Truck Bed Water Bladder
Baffled Water Bladder
Un-Baffled Water Bladder
Ready Containment, LLC. is always working to improve it product line through testing. engineering and customer input. That is why we love to hear from out clients. We Solve Problems so don't hesitate to call or email us any time.
Share this article
Related Posts