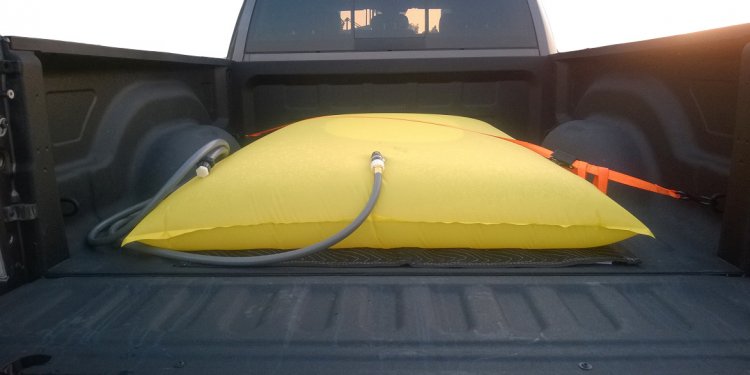 Truck Water bladder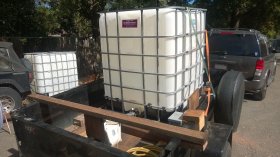 There are plenty of articles lately about new fill stations opening in Southern California (more importantly – the 4S Ranch area of San Diego County), and even more people on Twitter arguing that recycled water is not the answer (sigh). This brings up a perfect opportunity to share what recycled water haulers have learned about the containers they use.
Enter the RecycledH2O Container Shootout
Lets compare a 275 Gallon Tote to a Water Bladder to a 55 gallon barrel
275 Gallon Tote (IBC Tote, 300 gallon tote, 325 gallon tote, etc)
Pro's
Large Quantity of Water – Guest blogger Bret said "I can soak my lawn or I can keep the water in the tote which provides with 2 weeks of water for my flowers and vegetables."
Tie Down – The ability to use ratchet straps to secure the load. It is harder to secure a barrel or water bladder to the truck bed. With the totes cage you can really torque the straps to ensure the tote does not move around in the bed whether it be full of water or empty.
Large Volume, little price – The cost per gallon is low making a tote an inexpensive option. $100 average cost / 300 gallons = ~ $0.33/gallon
Food Grade totes are everywhere – Generally easy to obtain, especially if a farming community is nearby. Until farmers become aware to demand, users can normally get them for free or ~ $100. Check Craigslist to find them in your area.
Perfect for utility trailers – When placed in a utility trailer, it becomes the perfect package for hauling water as a small pump and all hose connections can be left in the trailer.
Large Inlet/Outlet size – The inlet on top is a 6″ opening, perfect for use with a sump pump or for putting a fill hose in. The outlet on the bottom is a 2.5″ connection with a built in ball-valve. Tote connections can easily be built with some Home Depot parts.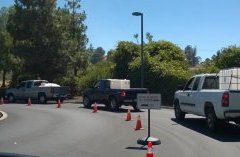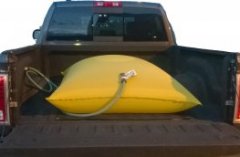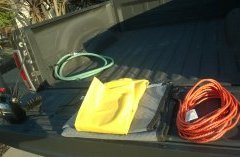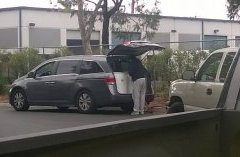 Share this article
Related Posts