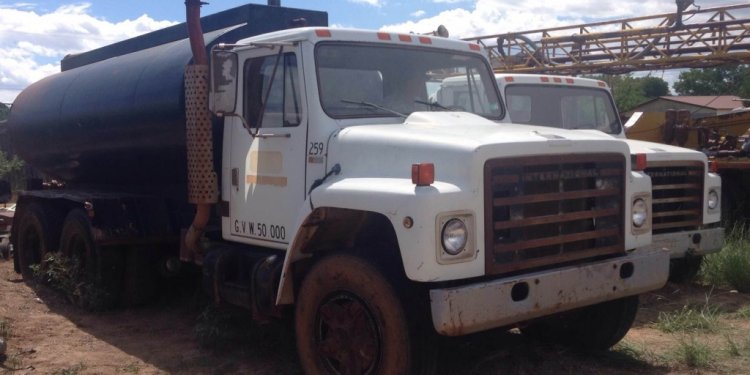 International Water Truck
Millions of Haitians in Port-au-Prince and surrounding provinces have little access to safe water and no access to sewage systems. Many people are forced to collect filthy, grey water from garbage-strewn drainage ditches. Sewage runs in open sewers along most streets. A lucky few get their cooking and drinking water from private trucks that cruise the neighborhoods and sell dirty water by the 5-gallon bucket at a very high price. These people have no choice but to pay. They can't live without water.
Our flagship water chlorinator program cleans this polluted water. And our water tank program provides water storage. However, many of the communities and schools we serve still have a serious need – water to clean and store. Often IDP (internally displaced persons) camps and schools can't afford to fill the water tanks we've installed with water or the municipal water supply is simply unreliable.
Our Solution: Supplying Clean Water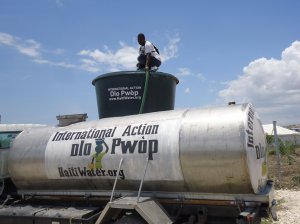 Water delivery from International Action's new water truck
To meet this need, International Action purchased a 1, 200-gallon water truck to deliver sanitized water five days a week. We serve three IDP camps, a clinic, and 73 schools in Cité Soleil. Water delivery is a vital component of our Clean Water in Schools program and currently provides drinking water to over 13, 000 students.
This truck has been a blessing to the people we serve. By delivering potable water, it provides much-needed relief to high-risk Haitians – children and refugees. It also allows our team to check our chlorinators and water tanks for any maintenance or repair needs and to answer questions raised by local water boards or school officials.
Share this article
Related Posts