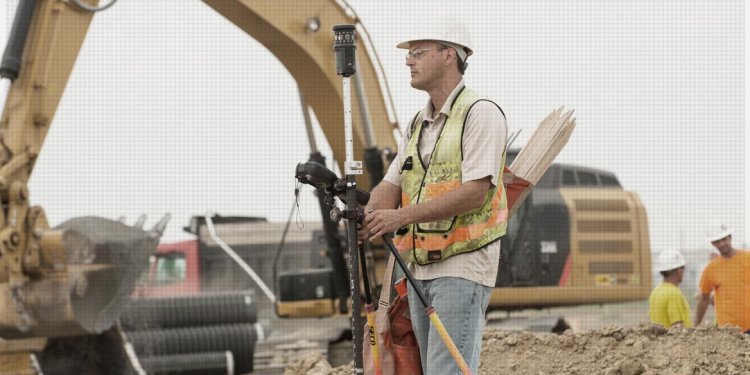 GPS Land Surveying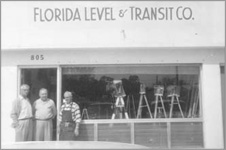 FLT Geosystems & LSR A Historical Perspective
The origin of FLT Geosystems began over 50 years ago. The Florida Level & Transit Co. was established in May of 1956 by the late Kenneth (Cap) MacDonald. Cap was convinced that survey instruments were integral to Florida's construction industry and that there was also a great need for someone who could repair these instruments. Cap first operated the business out of his apartment in 1956 and soon moved the business to its present location on Progresso Drive in Ft. Lauderdale, Florida. Cap quickly found himself driving 50, 000 miles a year picking up instruments for repair and selling supplies while Flo, his wife, handled the walk-in trade and simultaneously kept the books. Cap's son, the late Dick MacDonald, joined the rapidly growing business in 1963 and began the expansion to the statewide organization we are today. In 1972, Engineered Investments, Inc., our in-house leasing company, was added to assist our customers with a variety of flexible leasing products. LSR, Inc. was created in 1974 to serve the construction trades with pipe lasers, rotating lasers, and machine control products. Terry McKay, Dick's son-in-law, came on board in 1998 and today runs the day-to-day operations as President. Terry's son, John McKay joined the firm in 2003, adding the fourth generation committed to serving our customers with the best products and services possible. FLT Geosystems became the trade name of the Florida Level and Transit Co. in 2000 to reflect the evolution of the business into the digital age of total stations, GPS, scanners, reference station networks, and software.
Who We Are and What We Do
Since FLT Geosystems opened the doors in 1956, the continuing goal has been to provide the best possible products and services-at the best possible prices-to land surveyors, mappers, engineers, and contractors. FLT Geosystems is a dealer for Leica Geosystems- in fact the largest Leica dealer in the US for many years now (full-line survey, GIS, laser, machine automation, and HDS scanning), Topcon (optical instruments & GIS), Sokkia, Carlson Software (GPS, software, data collection) Spectra Precision (TDS), Altus Positioning, Juniper Systems, Pacific Crest, CST Berger/David White, Schonstedt, and Northwest Instruments. We also represent a wide range of survey supply manufacturers as well. Our sister company, LSR, Inc. specializes in the sale and service of construction lasers, construction layout instruments, and machine control equipment. LSR is a dealer for Spectra Precision/Trimble (
construction instruments
), Leica Geosystems/Laser Alignment machine control, PLS (Pacific Laser Systems) lasers, and Level Best Laser Graders. Our home office is located in Ft. Lauderdale, with a full-service branch office in Tampa. Our traveling sales representatives are strategically located to serve our Florida and Georgia customers.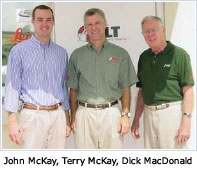 Our export division serves clients worldwide, especially throughout Latin America and the Caribbean. Ft. Lauderdale & Tampa Locations
It All Began With Service
Our factory authorized service centers are located in Ft. Lauderdale and Tampa, and repair virtually all makes of surveying instruments and lasers. Each facility is equipped to provide fast turn-around time and reliable repairs. Our technicians are factory trained to use the latest technologies in computer aided diagnostics to source problems fast. We offer the following services:
Instrument testing and calibration
Instrument overhaul in the event of serious damage
Cleaning, lubrication, and preventative factory maintenance
Firmware updates
Warranty repairs
Share this article
Related Posts