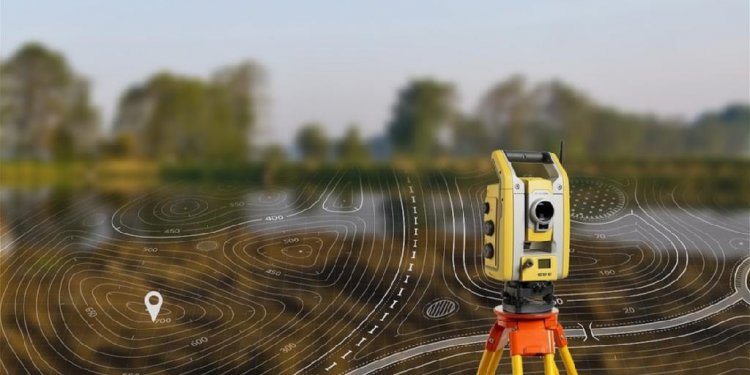 Land Surveying Equipment and their uses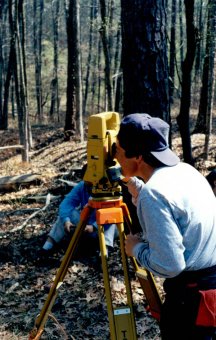 Land surveyors have a very important role in establishing ownership of land and helping ensure the smooth running of new building developments. In today's guide we shall look at the accuracy of land surveys and why it's important.
Importance of Accuracy in Land Surveys
Accuracy is one of the most important factors of land surveys. The purpose of a land survey is to accurately map and designate land boundaries. Any inaccuracies can lead to potential legal issues down the track.
Some types of land surveys require even more accuracy than others as they are used to help establish where to construct buildings by taking into account topographic and hydrological features such as sewage systems and trees. Any inaccuracies could cause difficulties in the building process.
The accuracy of land surveys is particularly important when they are used for map making as the wider community relies on the accuracy of maps and assumes that they are precise documents.
Note the 2005 version of ALTA specifications, "ALTA" stands for American Land Title Association, states a Positional Accuracy of 0.07 feet or 20mm in new money, plus 50 parts per million.
Many of the modern instruments used by a Land Surveyor have an accuracy of distance measurements to within 2mm +/- 2 ppm but that alone does not assure compliance with the ALTA standards. The ALTA Standards require that these condition are taken into account:
The Relative Positional Accuracy may be tested by either:
1. Comparing the relative location of points in a survey as measured by an independent survey of higher accuracy or; In other words the survey would required to be a traverse ending at its point of origin, beginning and ending on two different points of higher order. These higher orders can be monuments can be NGS monuments, or monuments established on an older survey where the location was determined in accordance with condition 2 as here
2. the results of a minimally constrained correctly weighted least square adjustment of the survey.
The surveyor needs to apply a squares adjustment program. Therefore the surveyor needs to know the accuracy standards of their equipment and surveying techniques. This means they must know the distance and angular measurement specifications of their instrument and an estimate of such things as centering tolerance.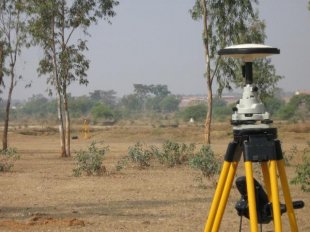 History of Accuracy of Land Surveys
Despite accuracy of land surveys being very important – they haven't always been as accurate as they are now.
Land surveys date back thousands of years, with some of the earliest evidence of land surveys being during the time of the Ancient Egyptians in 3000BC. The Egyptians used simply tools and geometry to get the best accuracy of land surveys as possible. However, they were far less accurate than they are these days.
Over the years land surveying technology and methods advanced, which lead to an increase in accuracy of land surveys.
Over the years the fundamental basics of land surveying have hardly changed, however the tools and apparatus used have advanced drastically – along with the accuracy of land surveys.
So what tools are used to ensure the best accuracy of land surveys? Let's take a look.
Tools Used for Accuracy of Land Surveys
One of the most important elements that affects the accuracy of land surveys are the tools that the land surveyors use.
Over time the tools that land surveyors use have changed and evolved into what they currently use today. These days the accuracy of land surveys has very much increased and many of the tools that they use are electronic which allow for even more precise land surveys.
One of the most common and preferred tools used to ensure the accuracy of land surveys is the total station. The total station is a theodolite (traditional land survey tool) which includes an electronic distance measurement device (EDM).They are fully robotic and even have the capability to email point data through to the main office as well as connect to a global positioning system (GPS). You can see why the accuracy of land surveys has advanced from the days of using string and estimations!
While total stations are one of the most popular tools for land surveying, GPS systems are also very helpful for the accuracy of land surveys. GPS systems however do work well in areas such as in areas with dense tree cover or construction areas.
Total stations using a real-time kinematic GPS system are accurate to around 20mm horizontally and 30-40mm vertically.
Methods Used for Accuracy of Land Surveys
The methods used in land surveying are incredibly important in maximizing the accuracy of land surveys. Essentially since the beginning of land surveying the methods have not changed very much. Most methods of land surveying are based around a few basic mathematical rules including trigonometry, calculus and geometry.
To ensure the accuracy of land surveys, different methods are used depending on the type of survey that is done. For example, land surveys covering huge areas of land will use a method that take into account the curvature of the Earth, which enables the accuracy of the land survey to be even more detailed.
For smaller land areas, land surveyors will generally eliminate the curvature of the Earth in their calculations as it is so minimal that it will not affect the accuracy of the land survey.
With the advancement of technology many methods of land surveying are becoming obsolete as the equipment actually does a lot of the calculations for them.
Continue browsing our website by clicking on the related articles below for more information...
The ability to read and use a variety of maps is crucial in land surveying. Land surveyors begin with a large-scale map in order to make a landscape-level plan. After the land surveyor determines...
Read More
Share this article
Related Posts