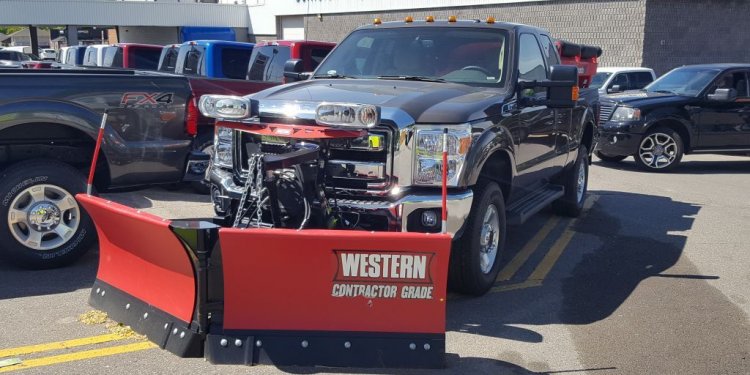 Snow Plow for Ford Ranger
Snow Plows can end up costing an arm and a leg if you don't know what you need. Get everything and then some in a high-quality, affordable plow for personal and modest commercial use with a DK2 Snow Plow.
Formally known as the K2 Snow Plow, which featured a front-mount hitch style design, the new and improved DK2 Snow Plow now features a vehicle specific mounting system which doubles the connection points and is twice as strong as the previous 1-point connection. It's just basic math, a 2 point connection is twice as strong as a 1 point connection. The big commercial grade plows have custom brackets and now you will too - without paying commercial prices.
Three different plow sizes are available, depending on the jobs you'll have lined up. The DK2 Rampage II is a great plow for around your house or farm, the DK2 Storm II suits neighborhood and small business use, and the DK2 Summit II is fantastic for tougher jobs like small rental unit lots or alleys.
Your DK2 plow is easy to remove, as well, and every purchase includes a wide variety of accessories to complete your setup - including a custom mounting kit, electric wireless winch with wireless remote, wiring harness, skid shoes, side markers, deflector, scraper as well as a caster kit. Don't take out a mortgage just to get a great plow on the front of your truck or SUV - a DK2 Snow Plow is a wonderful tool guaranteed to get your jobs done this winter. Backed by a 1-Year Warranty.
Share this article
Related Posts