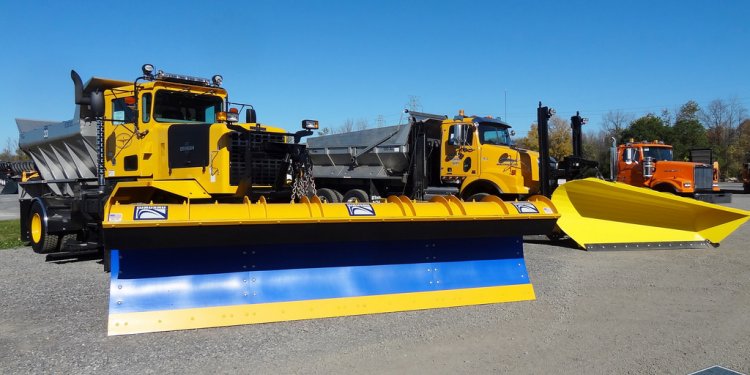 Cost of Snow Plow for truck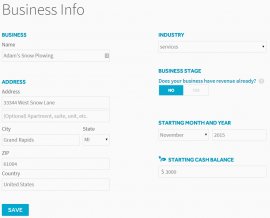 It seems like an easy way to make some extra cash right? Just throw a plow on the front of your truck and you are in business! Well before you go to your local bank and ask for a loan for a truck, plow and salt spreader, you should run some numbers so that you understand exactly what you are getting yourself into.
Once you have done that, set up your basic business info like you see below:
Now, let's go through the rest of the process.
What Should you Charge for Snow Plowing?
The first primary question is what should you charge? This answer will drive your sales projections going forward.
Residential Snow Removal Rates – According to a study by Angie's List the averages residential snow removal contract was $378 in 2013. So the way these contracts likely work is that you agree to clear snow for the entire year for approximately 5 for a residential driveway.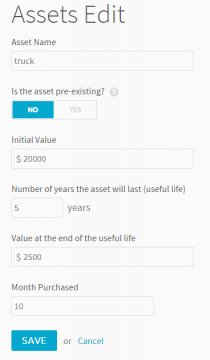 This means if it snows 100 inches you earn 5 and if it snows 10 inches you make $375. It is probably wise to build in some basic protections for yourself. Maybe you structure the contract in such a way that the customer pays $375 for snow totals within a certain range and if you have a record year of snow there should be opportunity for you to charge additional fees. For all of the things you need to consider when structuring your contracts, read this article by Angies's List. In this example, I am going to assume that you charge 5 per residential contract. I am also going to assume that in your first year you only secure 10 residential contracts.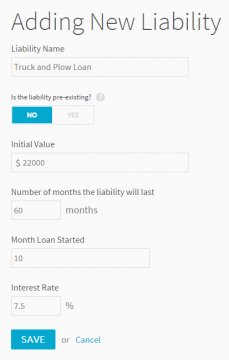 Further, I am going to assume that you get paid up front for the whole year in November, so you will generate $3, 750 in residential service revenue in November.
Commercial Snow Removal Rates – In this example I am going to assume that you pickup a number of commercial contracts. These are all going to be seasonal contracts which means you make the same amount per month whether it snows or not. I am going to assume that you pick up 20 commercial contracts that pay an average of $500 per month from November through March. For commercial snow removal there are two basic pricing models:
Seasonal Rates – This means you earn the same amount of revenue whether there is a record year of snowfall or no snow at all.
Per Inch Rates – With this contract structure, you will likely earn more per inch plowed, but you run the risk of a dry winter with little to no snow at all which means you earn nothing.
Share this article
Related Posts